A bulletproof marketing opportunity
Attention spans are shrinking. Here's a way to still capture them.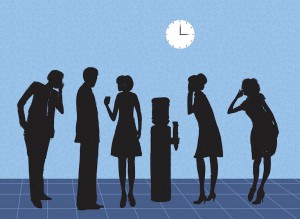 By Joanna Track 
Let's face it. These days the news is a combination of depressing, confusing and even fake. People are generally overwhelmed.  While we all want to be informed, sometimes it's easier to put our head in the sand (or social media feed).
But there's a new publication that makes it easier to stay on top of it. The Bullet is "a shot" of daily news delivered every weekday morning via email. The biggest news stories of the day are distilled in a conversational, easy-to-digest language that makes it feel like you're hearing from a well-informed friend.
The FREE email subscription service was created for Canadians, by Canadians, and focuses on key categories including World, Politics, Business, Technology, Entertainment, and some of the craziest soundbites from the day (like a Daily WTF). A team of dedicated writers streamline the news to help readers catch up on current events before their day begins.
"People are busier than ever, and The Bullet is a shortcut for keeping on top of the most important stories of the day," explains founder and executive publisher, Joanna Track. "We provide quick, digestible bits with a dose of humour, all sourced from legitimate outlets." Joanna Track is no stranger to building big brands—she's behind Sweetspot and eLUXE, which were two of Canada's leading online destinations for women.
A Bulletproof Marketing Channel
Did you know that the average attention span of today's adult is only 8.25 seconds?And that's almost 33% shorter than it was 15 years ago (around the same time we became addicted to our smartphones).
It's not easy to capture people's attention these days, and we're proud to say we do it.  Five days a week. (You still with us?)
Our team works with our advertising partners to create engaging content that flows seamlessly with our editorial, providing a smart and unique channel for sharing your message. So what are you waiting for? SIGN UP http://thebullet.ca/ for your FREE shot of daily news.
This is one bullet you won't want to dodge.