Canadian CMOs have a CX advantage (column)
ICF Olson Canada's Mike Brown on what puts marketers here in a better position than their global counterparts.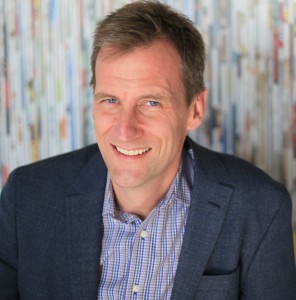 By Mike Brown
It's been a year since Forrester research revealed marketers' dissatisfaction with their brands' customer experience strategy, with 72% saying improving CX was a "high or critical priority." The proliferation of channels has overexposed people to things like apps, microsites, loyalty programs and ads that follow them everywhere. Most of the experiences at these touch points are built in isolation and end up serving a micro need.
These experiences should be connecting offline and digital. They should help people feel that their needs are being met quickly and ubiquitously. Instead, people are becoming frustrated with brands, losing interest as they look for simpler and more personalized solutions (CPGs, I'm looking at you especially).
Putting CX at the centre of your approach is the key to liberating yourself from the siloed mistakes of the past.
The Canadian marketing industry in particular is in a unique position to address some of these challenges and capitalize on the rise of a CX-centric marketing philosophy. Since so much creative (particularly for global and national brands) originates elsewhere, our CMOs have a slightly different job from their U.S. counterparts – one that's highly product-driven. This is an advantage, because it means we already work on the front lines of consumer interaction with product and lend an empathetic ear to people's needs along the full spectrum of the customer journey.
It's time Canadian marketers lean into this advantage more heavily. Where should one begin when thinking about how to change direction and truly put CX first?
Reconfigure your team
The original "full service" concept was built around a media paradigm: one agency of record with delivery capabilities across a narrow set of channels and formats. As those channels proliferated and we struggled to figure out what each of them were for, we relied on a growing Rolodex of specialist partners. But somewhere along the way, we lost the connective tissue. CX is the new full-service, the opportunity to reorganize the different ways we can interface with customers around those customers themselves.
Test where people live their lives
While most marketers are understandably fixated on staying ahead of the latest advances in technology, it's crucial to remember who we're trying to communicate with: people. Technology can do a lot on its own these days, from re-targeting ads to testing the impact of our messaging and even standing in for humans as we allow emulators to measure the effectiveness of a consumer experience. That last one is a mistake.
Instead of handing the experiences we create over to machines to see how they'll work, we must think like people and immerse ourselves in those offerings as humans. We need to actually test our work on the very devices on which people will be experiencing it. If we want to build strong human connections, everything we do must be backed by real human insights and feelings.
Strive for loyalty, not just attention
There's a clear reason why Apple is the most profitable Fortune 500 company in the world: loyalty. It's not just that Apple makes a phone people really like. It's that it started a cult around it and most of its other products. From high-design retail locations to superior tech support to the way their products make people feel in their daily lives, Apple's CX is a journey that never stops as long as you own one of their products.
That constancy and reliability (combined with the genius way it locks you into its ecosystem) is what keeps Apple's customers coming back.
Create holistic experiences born from mobile
The in-person interaction may be one of the strongest touchpoints of a good customer experience, but the journey rarely begins or ends there. Brands must build seamless strategies to develop and manage strong relationships and keep consumers engaged for the long term. And one of the best ways to do this is to reconsider mobile.
Mobile should never be thought of as a line-item in a customer experience strategy – rather, it should serve as the connective tissue. It encompasses not just one touch point, but many. It serves as an ever-changing platform for how people interact and interface with a product.
Understand limitations and be resourceful
As important as mobile is, many companies will face challenges as they attempt to make investments in new technologies, finding that they're hampered by outdated systems - another finding from the Forrester research. It also found that many organizations will find solace in implementing leaner ways of achieving CX as the cost of CX talent goes up. Agencies should keep both of these truths in mind when structuring themselves to become a complementary partner to your brand. They must reorganize as their brand partners reorganize, all in support of designing each and every initiative from the perspective of people.

The very nature of our market gives marketers a CX advantage. Let's make the most of it and prove that it truly is the new full service marketing solution.

Mike Brown is the president of ICF Olson Canada