Four lessons from mobile content creators (column)
From Nike to "Dam Daniel," Pound & Grain ACD Scott Lew breaks down what marketers can learn.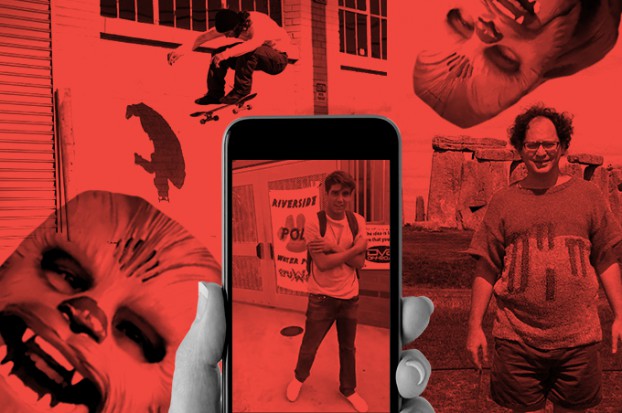 By Scott Lew
Sure, marketing degrees and art school awards are important, but do you know who's really killing it in creative these days? Mobile content creators who are making fun stuff for their friends.
What's a mobile content creator, exactly? It's basically anyone with a smartphone and a social media account. Since the mid-2000s, personal content creation has skyrocketed to the point where advertisers need to play catch-up. Not only are smartphone owners recognizing content trends, they're also defining them. And with the help of consumer-friendly tools like GoPros and store-bought drones, this is only going to continue.
So, what can we as marketers, creatives and brand specialists learn about content creation from just about anyone with a smartphone?
A lot, actually.
Audiences aren't for tricking
It's all about authenticity. Social media consumers can spot a lark a mile away, so as marketers we need to stop trying to trick audiences into thinking something is real. Stop staging drama, comedy, and fake situations, and just capture moments as they happen. Take, for instance, Nike SB's (Nike's skateboarding brand) Instagram Stories. Each day they simply follow a group of skaters wearing Nike gear. We see them sitting around on benches, sipping fountain drinks, and skating through parks, but the beauty is that it's all natural. None of it is "directed," and it's all shot on a phone so it can be immediately uploaded and shared with the world.
The under-produced can overachieve
There's an element of shine and high-level production value that brands tend to lean toward when it comes to content, but polish isn't always the best route. There's something to be said about the found footage style of homemade video. No tripod, no post production, and no shine could also mean there's no ulterior motive for the content to be created. Last year's best example of this is definitely "Dam Daniel." Sure, the production value isn't that of an over-produced TV commercial, but with over 45 million views, this 30-second homemade video was probably the best possible piece of advertising white Vans would see all year, if not ever.
Champion the one-off
Working in this business, I realize that it's difficult to turn off the part of our brains that tries to connect everything to a campaign. But, and this may come as a shock, consistency isn't everything. Some of the best mobile content from last year wasn't videos with consistent animated logo bumpers; it didn't include elements of a TV spot, and wasn't even part of a campaign – the best content was complete one-offs. And they were great. For example, "Laughing Chewbacca Mask Lady" was a gigantic hit, not only for the woman behind the mask, but as a random one-off brand message for the Star Wars franchise.
Embrace the weird
Finally, and probably the biggest lesson we can learn from mobile content creators, is try everything. Don't make assumptions about what people are going to love or hate, just try it. Make something in lo-fi, throw it up online and see how people react. A great example of something weird becoming an unexpected hit is this guy who's been setting Reddit on fire with his impressive sweater game.
There's always going to be a place for produced and polished content. But if you take a step back and look at some of the gems coming from mobile content creators, who knows? You might pick up a few tricks.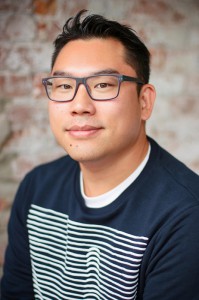 Scott Lew is associate creative director at Pound & Grain Toronto.