Harley-Davidson will roar into downtown retail
Targeting crowded urban youth will present specific challenges to a company that built its brand on the open road.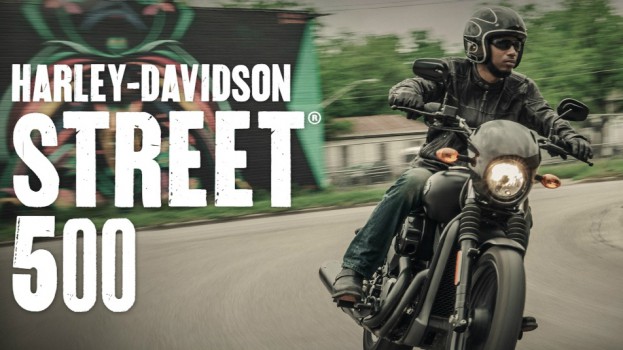 Harley-Davidson Canada got a lot of attention with its downtown pop-up cafes in 2016, reaching beyond its suburban dealer network to find toeholds in Canada's urban cores. It turns out they were the tip of the spear as the motorcycle brand sees urban brick-and-mortar as essential to reaching its new target demographic – young urbanites.

Coinciding with the brand's 100th anniversary in Canada, its new leadership is looking to establish permanent physical store locations in downtown Toronto, Vancouver and Montreal to address very specific challenges – and not just Canada's winter-shortened riding season.

"Winter is just an accepted situation," says Jay Owen, who was named marketing director for Harley-Davidson Canada in early January. It's one of several hurdles that all motorbike retailers face. "It's easier if you're buying a car. You have a driver's license, you go into the process, you just do it." Interest in motorcycles usually comes before the cost and effort of getting the right training and licence. It makes for a longer sales funnel. Harley-Davidson's research shows it can take up to 40 dealership visits before the curious make a purchase.

Harley's young urban target market, however, comes with even more unique hurdles. A 2014 U.S. study from Nielsen showed millennials are less likely to own vehicles or homes when they live downtown. Parking is expensive in cities, and storing a 500 pound hog in a one bedroom rental isn't feasible.

Harley-Davidson retailers, however, will store bikes for customers as part of their community care initiatives. It makes the physical store more than just a point of contact for those looking to buy. It becomes a clubhouse to a community of riders.

In fact, Owen sees an opportunity for Harley in increasingly crowded cities. "Yes, people have reduced space for residential living. They're not looking to get a car because they can live their life on foot or public transit. When your seasonal window for riding is already so small, you really have to go after those people who feel they need freedom, that element of enjoyment in transportation they can enjoy on their own. They may enjoy a motorcycle for when they want to get out onto the open road."

The company's first steps toward establishing these clubhouses came last year with its pop-up coffee houses. Designed more as a hang out than a sales centre, they were staffed with baristas serving branded coffee and, for those interested in more than coffee, the cafes featured a Jumpstart station with a motorcycle bound to a set of rollers so riders could turn it on and experience driving without moving.

Harley-Davidson reports the cafe sold more than 12,000 coffees and more than 1,200 visitors tried the Jumpstart station. The project received 48 million impressions across earned, paid and social media.

Ignacio Isusi, newly named managing director of Harley-Davidson Canada, says more cafe-like experiential executions are on tap in the new year, but he also expects the company's product lineup will help bridge the gap with downtowners. He points to lineups like Harley's Dark Custom bikes as a "direct response to what young urban adults were asking for." While not a radical departure from Harley's established look, Dark Customs have smaller designs and cater to shorter rides.

Globally, the brand is seeing its motorcycle sales decline. Nasdaq reports that competitors have been discounting in key product markets, eating away at Harley's market share. With U.S. sales accounting for two-thirds of all bike sales, there may be more pressure on international markets like Canada to make up the difference.