Ogilvy & Mather announces global restructuring
A number of structural and leadership changes look to consolidate the network's sub-brands and improve efficiency.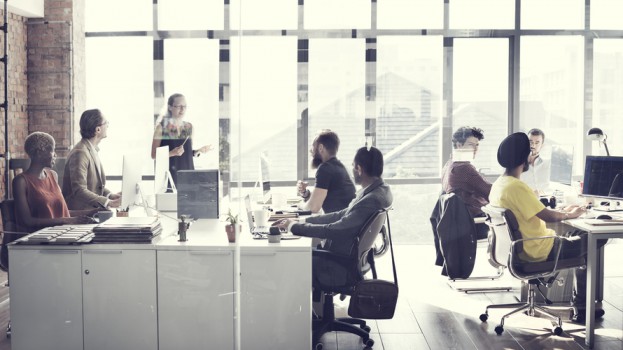 Ogilvy & Mather has announced a restructuring that aims to improve efficiency by condensing what were previously several separate business units and bolster the global network's creative reputation.

Announced by global CEO John Seifert in a memo to agency staff and acquired by AdWeek late Friday, the changes have come with a number of new leadership positions across the agency network.

As was previously reported, Laurie Young, who has been with Ogilvy Toronto since 1988 and was previously the agency's managing director, has been named CEO for Ogilvy & Mather Canada. Young takes over the position previously held by the retiring Dennis Stief.

In terms of the agency network's structure, Ogilvy & Mather has created four new "functions" that bring together multiple disciplines under unified leadership.

The biggest addition is "Ogilvy Delivery" – which Seifert referred to as one of the company's "top strategic priorities." It's composed of three main pillars: a program management office, a technology division and a studio ecosystem that will contain the agency's consolidated production capabilities. It will be led by Günther Schumacher, who takes on the position of chief delivery officer for Ogilvy Worldwide.

Meanwhile, the "growth" function will help support growth initiatives in particular markets, specialist units and with client teams. The "marketing, communications and change" function will contain an integrated marketing, communications and media relations team that will work to build Ogilvy's own brand and creative reputation. Lastly, the "talent" function will contain all human resources, diversity and training practices.

Also announced as part of the restructuring is that all specialized business units, such as OgilvyOne, and previously separate will now be brought under a single P&L for each country. That move will happen first in the U.S. before rolling out in other countries throughout the year.

A handful of executives have also been promoted to new roles within Ogilvy's global brand management team that leads relationships with the network's global clients. Several members of the global leadership team – such as former Ogilvy Canada president and OgilvyOne Worldwide CEO Brian Fetherstonhaugh – have also been promoted to "global executive leader" positions, taking on additional roles in client management and supporting new initiatives at the agency.

Beyond Young's appointment, there have been no specifics offered as to how the restructuring will impact Ogilvy's operations in Toronto or Montreal, the latter of which merged with Terrain last year to create Terrain Ogilvy. The memo did note, however, that John St. – which has been under the Ogilvy umbrella since it was acquired by WPP in 2013 – will remain an independent brand and operate as a separate business within Canada.

In Canada, Ogilvy's clients include Tim Hortons, the Heart and Stroke Foundation and the recently-won portfolio of Carlsberg brands, on top of local executions for global accounts like Cadbury, Kimberly-Clark, IBM and Unilever.