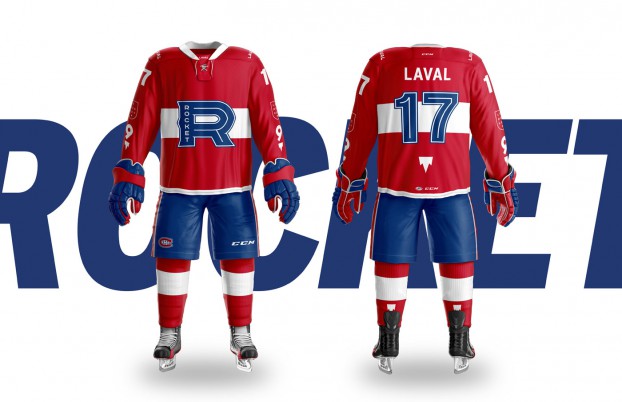 The Montreal Canadiens' new farm team in the American Hockey League has revealed its uniform and logo design by the Montreal office of Lg2.
The Laval Rocket unveiled its R-shaped logo Tuesday afternoon.
While many hockey farm teams mimic or directly copy their NHL affiliates' logos, Claude Auchu, partner, vice-president and creative director of design at Lg2, said the agency was tasked to reach out to younger hockey fans with a look that evoked the Habs' branding without copying it.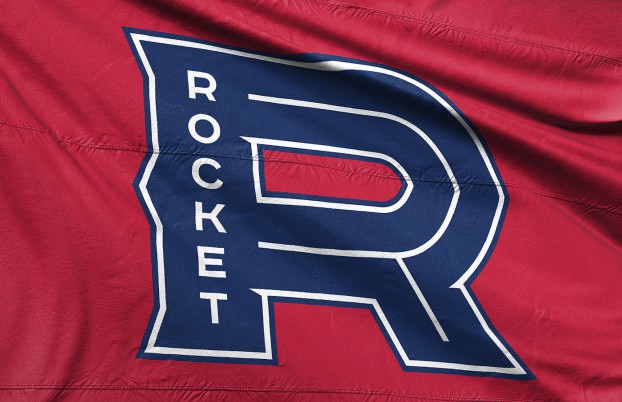 "You have to please parents, young audiences, young players," Auchu says. "This was part of trying to rejuvenate the fan base."
The team settled on a similar blue, red and white colour palette as its NHL partner, but adopted an R-shaped logo that is accompanied on the team's jersey by the number nine – a reference to Maurice "Rocket" Richard's Montreal jersey number. (The team's name was decided by a Quebec-wide contest.)
"It's been a question since the beginning: how much do we want to be related to the Montreal Canadiens?" Auchu tells strategy. Lg2 started its process with the Habs uniform and tried one change at a time – altering colours and logos – to see "a whole spectrum of change" before settling on the final look.
Auchu belives the new look is distinct enough to attract its own fans, but works well with the Habs uniform – which matters when a farm team player is called up for a game or two and needs to bring their own gear with them.
The Rocket is a new team that replaces the St. John's IceCaps as the Canadiens' farm franchise, and brings the farm team back within Quebec's borders for the first time since 2002. The agency won the project in the fall and did most of the work through Christmas in order to be ready for the launch timetable.