Ontario's well-timed message
The government's new spot debuts earlier than intended to put a spotlight on diversity.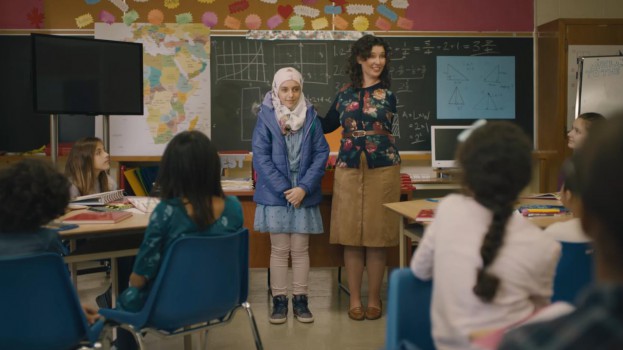 A new ad released as part of the Ontario 150 anniversary from the provincial government is the latest to embrace a message of inclusivity as it celebrates the range of people that are able to call the province home.

Created by John St., "A Place to Stand" shows the range of people Ontario welcomes, from refugees, reunited immigrant families and its indigenous peoples to environmentalists and those pursuing higher education and health care. It's a very broad net to cast, but fits with the message the spot ends on: "a place for all of us."

The title of the spot takes its name from a song that has been an "unofficial anthem" for Ontario since it was used in a documentary that screened at Expo 67, during the province's 100th anniversary. A new version of "A Place To Stand" is the song that plays during the video.

The ad was created last year and wasn't intended to launch in market until later this year when Ontario 150 celebrations and events are set to ramp up, but a spokesperson from the premier's office told CBC the release was moved up to get "a positive message" out during the current "global climate."

The Ontario 150 video is the latest ad to benefit from bittersweet timing, receiving particularly strong reaction from the public for messages that have added relevance following a stream of executive orders made in the first 20 days of U.S. President Donald Trump's term. Budweiser received praise for its Super Bowl ad telling the immigrant story of co-founder Adolphus Busch – an ad that had been in development since last summer, well before the results of the election were known.

Canadian brands have been especially loud about their inclusive messages, as diversity is a particularly strong driver of national pride. Air Canada's heartwarming story about a refugee family landing in Canada was shot in December, but released the Monday following the initial implementation of President Trump's travel ban.

During the Canadian broadcast of the Super Bowl last weekend, Molson elected to re-air the spot showing off its "Global Beer Fridge," which only opened if the tagline "I Am Canadian" was spoken in six different languages. Despite being a 19-month-old campaign – it was first created by Rethink for the 2015 Pan-Am Games – the message of togetherness behind it seems to have taken new relevance with Canadians. The spot earned 9.2 million views from organic posts alone over the weekend across social networks, with large volumes of shares and tweets about the commercial resulting in the highest social lift compared to other ads that aired during the game.