H&R Block fights for payback
A new platform aims to break people out of tax ambivalence by focusing on the outcomes of getting money back.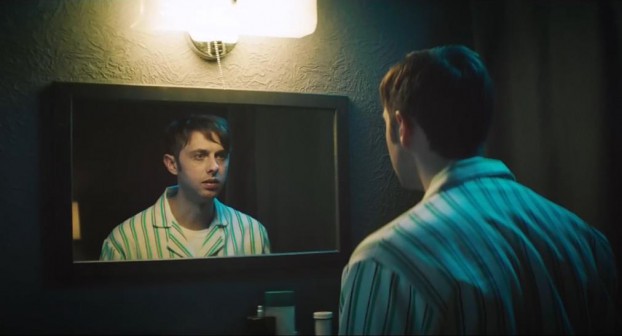 It's not easy to get people excited about tax season, but H&R Block hopes focusing on the idea of getting your hard-earned money back in its new platform will help change that.
The TV spot leading the campaign takes the viewer through a man's dream sequence, showing him all the things his tax return could help pay for, like new tech, a wedding ring or starting his own business. He then wakes up, heading to H&R Block to get his full rebate.
"Payback Season" was handled by Sid Lee, which the company selected as its new AOR after a lengthy search last fall. The agency is handling strategy, creative and media, with Ketchum Canada providing PR support.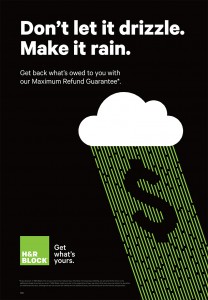 The campaign launches today and elements will be in market until the beginning of May across Canada, with 15- and 30-second versions of the TV spot running alongside OOH, digital display and a radio ad for Quebec. Social pushes on Facebook and Twitter will use the hashtag "#PaybackSeason," reflecting the campaign's goal of making this time of year less about the tax filing process and more about the rewards that come out of it.
While seeming a bit more dour than past efforts from the tax preparation company, Hilary Zaharko, VP of marketing at H&R Block, says it's more grounded in the reality of tax season and the way consumers feel about it.
"I wouldn't necessarily call it dark or dreary," she says. "It's the reality of how you feel when you've paid all this money and how getting it back can help affect change in your life. And we wanted the pivot at the end of H&R Block coming in as the hero. No matter what, taxes come every year, so how can you have the best possible experience in that."
Zaharko says part of the reason it pursued a new agency last year was to bring new perspective to a challenge of the industry: most people view taxes as a "necessary evil," making it hard to really connect with consumers. She adds that research showed consumers were also mostly ambivalent about H&R Block as a brand.
"That's kind of a kiss of death," she says. "People don't love us or hate us, we're just in the middle. A lot of the competitors – and we've been guilty of this too – focus on how they improve the process of doing taxes, which can only get so exciting. So we wanted to take a look more at the outcome. What's in it for you, and how we're going to fight to get you what's yours."
Zaharko says 18- to 34-year-olds tend to have the highest consideration for H&R Block as a brand, and the media plan reflects an effort to get more targeted within that demographic by dialing back its TV spend and putting more towards out-of-home, digital and social.