Tilley looks to endure in new markets with new consumers
A stylish play from a company that's built on function over fashion.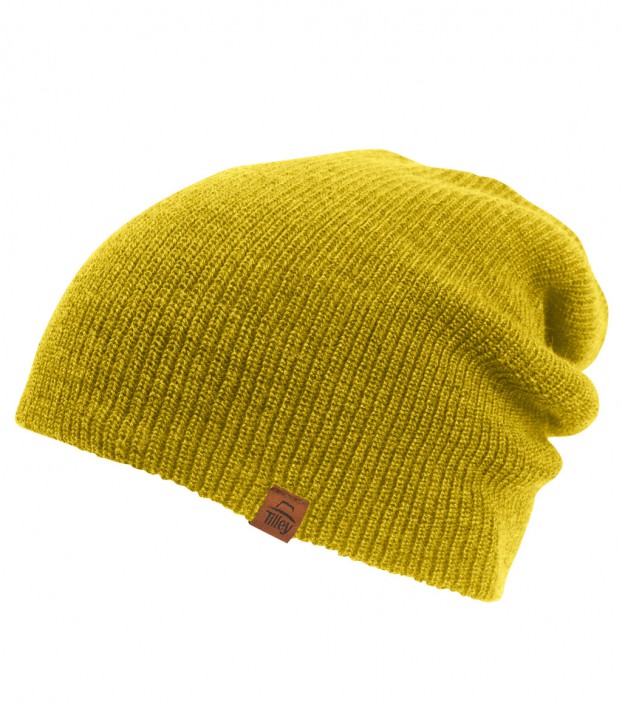 As hats go, the so-called "Tilley hat" has a huge fan base. Thanks to what's considered superior design and longevity, there are 30 years of river rafters, mountain climbers and military service people who swear by its durable rounded brim. It breathes. It floats. It will be replaced for free should it ever wear out for as long as you live.
But what happens when a brand built on this function-over-fashion product runs out of market to grow in?
Tilley's research shows it has more than a 75% share across the five price ranges it competes in, the cheapest of which is $77. It's a strong but relatively narrow slice of the hat business, where most brands compete at $40 and under.
"I aspire to be 100% [market share] at all times, but clearly there isn't a lot of upside we can chase within our core space," says Andrew Prendergast, Tilley Endurables' CEO.
New products were in order, so Tilley has begun shipping ball caps and toques. But then how do you diversify a brand without sullying three decades of tremendous success built on a foundation of one product?
"Any time you take something that is so ingrained in your core consumer's life and change any aspect of it, there's always risk or concern. But ultimately, all we're doing is taking what we are, who we are, and getting it in front of new people," Prendergast says.
The toques and caps had a soft-launch in Canadian Tilley outlets late last year, where the existing consumer base reacted positively, the CEO says. Just like the classic Tilley hat (officially designated the T1), they are built to last with technologically forward materials and come with the same replace-anytime guarantee.
With the soft-launch over, they now ship through the company's full retail network of partner stores and could be considered against fashion brands such as New Era. That marks new territory for Tilley.
Internal research showed that "only" two-thirds of frequent hat wearers in Canada were aware of the Tilley brand, Prendergast says. "We haven't traded based on style for some time. That consumer base that shops in other channels of trade? We haven't given them a fair shot to engage with our brand and learn more about us."
As far as marketing goes, Tilley's core message will not change despite the play for new consumers in new market segments. The performance and durability of the products will always remain at the heart of Tilley's marketing, Prendergast says. But the level of spending won't increase to keep pace with the number of products on offer. Prendergast says despite its large global retail distribution, the company remains a small one.
"We can't generate enough marketing dollars to go out with a big campaign or investment against all parts of our business." Tilley will work with retail locations on marketing partnerships where they make sense, and the new products will take seasonal turns as the "face" of any marketing material that go out (which tend to be more tactical; Tilley does not typically do mass-market brand work). But "the priority will be to work within the digital space and to get really aggressive in social channels."
Prendergast, who comes from the athletic apparel world of New Balance, where he was director of merchandising for the Americas, wants Tilley to "eventually" get part of that more fashion-conscious market to consider Tilley on its fashionable elements. But he concedes that this is a long-term goal. "It will take seasons or years. Frankly, we're in it for the long play."
Tilley has not had a formal agency of record relationship for some time, but does have a relationship with Toronto agency Cundari. However, Tilley recently issued an RFP in search of a formal agency partner.