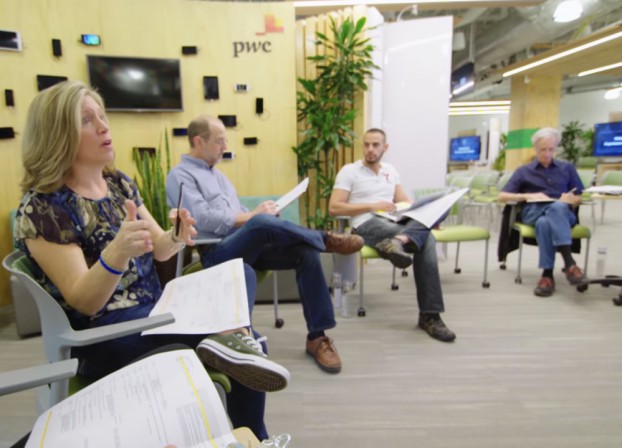 Consultancies' move into the market space sought after by full-service agencies shows no sign of slowing. PwC's recent hiring of its first executive creative director for Canada shows it and its competitive set are positioning themselves as more essential, all-in-one vendors for marketers looking to remain relevant in the modern business landscape.
Monday marks Jon Finkelstein's (pictured, right) first day at PwC, where as ECD he's tasked to build a team of big creative thinkers within the digital realm. It won't be a group that churns out daily newspaper ads. The digital services branch is in the transformation business.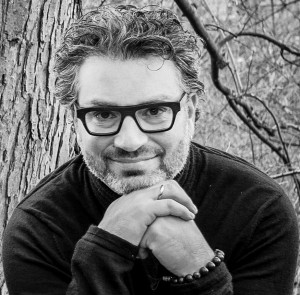 International Data Corporation has projected that by 2019, worldwide spending on digital transformation technologies ("the continuous process by which enterprises adapt to or drive disruptive changes in their customers and markets… by leveraging digital competencies to innovate new business models, products, and services") will reach US$2.1 trillion.
According to Nadir Hirji, partner, strategy and lead at PwC Canada Digital Services, that entails changing companies' internal culture, digital acumen and customer experience. That last part especially puts PwC and its consulting peers in competition with creative agencies for budgets and talent like Finkelstein.
"We looking for people to help our clients become lions, we're not looking to win Lions at Cannes," says Hirji. Creative, for Hirji, is a key component in finding client solutions, but will not be "the whole solution."
"We're looking at true transformation that requires innovative thinking, prototyping solutions quickly, agility and both a business expertise and a technical expertise."
Other consultancies have been building up their expertise in these areas as well, and making big bucks doing it. Deloitte's 7,000-person digital operation earned $2.1 billion in global revenues in 2015, and in February 2016 it acquired Heat, a San Francisco creative agency with a number of international awards under its belt.
As Deloitte CMO Alicia Hatch told Marketing last year, creative thinking is being seen as an operating cost less and less. "Now creatives can actually create value and that pipes it right back into the business model," she said. "We believe that creativity belongs in the board room. The CEO needs creativity to run a business now. You have to think completely differently."
Hirji says approximately 3,500 PwC digital creatives and strategists drove more than $1 billion in revenue for the organization globally last year, pointing to projects such as Metlife's recent global digital renovation as an example of the transformation capabilities of the organization.
In Canada, PwC has been working with Telus, various governmental organizations in Ontario and a major Canadian bank on similar projects. It currently operates an 8,000-square-foot "experience centre" in Ottawa, and is about to open a similar venue in Toronto. But without a dedicated, ECD-led team, it's been relying on external partners or PwC's U.S. digital creatives to fulfill that need.
Finkelstein will be working with digital strategists, a customer journey team led by the newly hired Paul Eisen (formerly the director of experience design at SapientNitro) and a creative team of his design. "He really has a blank template to help us what us figure out what he needs to make this happen," Hirji says.