Cannes announces changes to Creative Effectiveness
Five new categories aim to recognize more regional, cause and client-led campaigns that drove business results.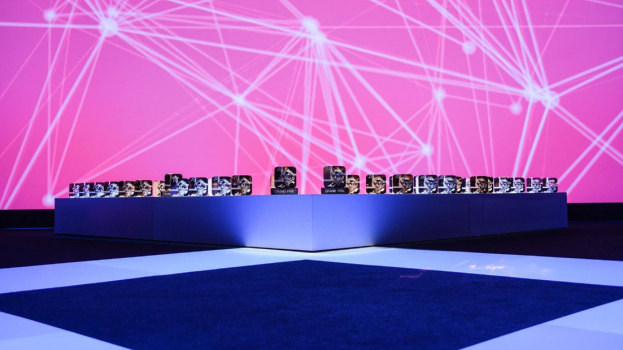 Cannes Lions has announced the jury for the Creative Effectiveness competition, as well as a number of new categories aimed at awarding a wider range of creatively driven business successes – and making it more attractive to potential entrants.
In addition to the main Creative Effectiveness category, where entries are evaluated with a heavy emphasis towards business results, advertisers now have the opportunity to enter their work in five new sub-categories. They were created to recognize "the growing role of creativity in a wider range of business objectives," according to a press release.
The new Creative Regional Effectiveness sub-category will recognize campaigns that were specific to a particular city, country or region, while the Creative Global Effectiveness sub-category will recognize multi-market campaigns.
Creative Marketing Effectiveness has been established to recognize brand-led work where client resources and thinking were instrumental to the campaign's success. Creative Effectiveness for Good will recognize campaigns for charities, non-profits and governments. Winners in Creative Longer-Term Effectiveness will demonstrate how a long-term program delivered results over several years.
The main entry criteria for Creative Effectiveness remains the same: any piece of work that has won a Lion in the past three years is eligible to be entered. Since it was created in 2011, Creative Effectiveness has typically been one of the categories with the fewest number of shortlisted entries and winners, partially due to its exclusive submission requirements.
Entries are open, with an early bird deadline of March 23. For reference, here is the Canadian work that, having won a Lion at one of the previous three festivals, would be eligible for a Creative Effectiveness Lion this year:
BBDO Toronto, Skittles (Wrigley Canada): "Struck By A Rainbow"
BBDO Toronto/MediaCom Toronto, Skittles (Wrigley Canada): "Holiday Pawn Shop"
Bleublancrouge, Series+: "Major Crimes"
Brad, Lego: "The Holidays Are Coming"
Bruce Mau Design, Sonos: "Sonos Brand Identity"
CAA Marketing, Canada Goose: "Out There"
Cossette, Kobo: "The Birds" and "The River"
Cossette/Jam3, Royal Canadian Mint: "Heart of the Arctic"
Critical Mass, House of Anansi Press: "Massey Lectures"
Critical Mass, Nissan: "Diehard Fan"
DDB Canada, KY Touch (Johnson & Johnson): "Man Boobs," "Bald Spot"
DDB Canada, Netflix: "Pep Talk"
DDB Canada, Netflix: "You Gotta Get It to Get It"
DDB Canada, Neutrogena (Johnson & Johnson): "Junkface"
FCB Toronto, PFLAG: "Nobody's Memories"
Grey Canada, Moms Demand Action for Gun Sense in America: "Groceries Not Guns"
Grey Canada, Ovarian Cancer Canada: "Ladyballs"
J. Walter Thompson Canada, Toronto Speakers Academy: "Femme-A-Palooza" and "Give Him Everything"
J. Walter Thompson Canada, SickKids: "Better Tomorrows"
Jam3, MTV: "2015 VMAs Green Screen"
John St., Canadian Safe School Network: "Kids Read Mean Tweets"
Juniper Park\TBWA, YWCA: "Not Okay"
Leo Burnett Toronto, Always (P&G): "#LikeAGirl"
Leo Burnett Toronto, Somerset Printing: "Printed By Somerset"
Leo Burnett Toronto, Raising the Roof: "Coming Soon"
Leo Burnett Toronto, TSN (Bell Media): "Kings and Queens of the Court"
Lg2, Farnham Ale & Lager: "A Bit Bitter"
Lg2, Krispy Kernels: "Meditation"
Lg2, Reviveaphone: "iPhone 6″
Lg2, Societe de l'assurance automobile du Quebec: "Ghandi"
Lg2, Societe de l'assurance automobile du Quebec: "Tied"
Red Urban, Volkswagen: "Once More: The Story of VIN 903847″
Rethink, Molson Canadian: "Beer Fridge"
Rethink, Uber: "Uber Safe"
Sid Lee/Touche!, Mark's: "The Colder It Gets"
Studio M/Mosaic, WestJet: "Christmas Miracle"
Tank, Valda: "Daycare"
Trigger, Calgary Zoo: "2012 Annual Report"
Wax, Calgary Society for Persons with Disabilities: "Staple"
No Canadians will be judging the work, but this year's Creative Effectiveness jury is:
Jonathan Mildenhall, CMO, Airbnb (U.S.) (Jury President)
Sudeep Gohil, co-founder, Tyde (Australia)
Alegra O`Hare, VP of global brand communications for Adidas Originals, Adidas (Germany)
Simone Tam, CEO, mcgarrybowen (China)
Tammy Einav, CEO, adam&EveDDB (U.K.)
Esther ET Franklin, EVP and managing director of strategy and cultural fluency, MediaVest Spark (U.S.)
Peter Carter, Harley Procter marketing firector, Procter & Gamble (Global)
Fernando Mercado, head of brand marketing, Burger King (Global)
Anindita Mukherjee, global CMO, S.C. Johnson & Son (Global)
John Seifert, worldwide chairman and CEO, Ogilvy & Mather (Global)