Y&R launches new tech practice
Serviced in Canada through Taxi, the specialized offering will help clients tackle unique marketing challenges.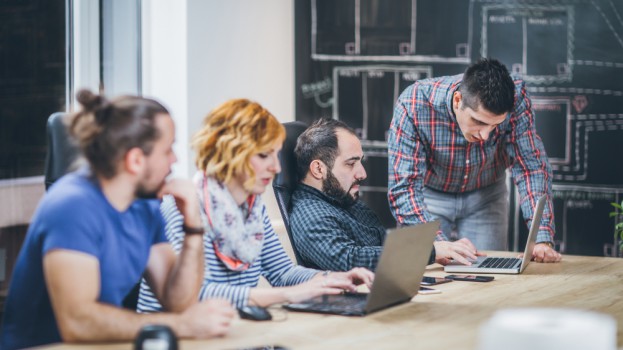 Y&R has launched a new global practice aimed a serving the unique B2B and consumer-facing marketing challenges tech firms are facing today.

Tech companies face a big challenge as they attempt to create meaningful, human-centric messaging around products that change rapidly. Complex products and services need to be humanized for both business customers and consumers alike.

Patterned after Y&R's specialized health care practice that opened in the fall, Y&R Technology and Business is aimed at providing strategic and communications solutions that address these kinds of specific challenges.

At launch, it is working with major technology brands such as Dell and Xerox, as well as companies like JP Morgan Chase that are looking to make tech a bigger part of their brand. It is also working with small- and mid-sized companies that have the potential to be "the brands of tomorrow," such as digital retail discount service RetailMeNot.

"Being able to find a powerful human insight, and translate these technical advantages into genuine, relatable benefits is key," said Joe Rivas, the new agency's president and global client lead on Dell for the agency's holding company, WPP.

"Almost every brand in this space is [also] trying to figure out how to 'win with content.' What's the right content? For which audiences? In what formats and in what cadence? A big part of our integrated offering is helping clients shape a more ownable and differentiated approach to their content, and execute this content at scale."

Rivas has been with Y&R since 1998, having led strategy for clients including Xerox, Accenture, Cellular South and Office Depot. While the new practice does offer consumer-facing strategy and communications services, B2B communications will be a major focus.

"There will continue to be an explosion of growth in the B2B IT and technology space over the coming years, as almost every business is going through some form of digital transformation – from automotive, to hospitality, to healthcare, to manufacturing," Rivas said. "We are literally watching in real time as entire industries are being upended, as companies race to implement new technologies to stay competitive."

One way Y&R Technology and Business will serve clients is through a special B2B analysis within Y&R's proprietary BrandAsset Valuator data-tracking tool (which provides insights into things like brand equity, brand positioning and differentiation in the sector) as well as with social listening capabilities specifically targeted towards business decision makers.

On the consumer-facing side, it is examining how the customer journey is different when it comes to technology products, from communications engagement to the path-to-purchase.

Jodi Lefkowitz, Y&R's global PR manager, said in an email to strategy that the new practice will be serviced in Canada through Taxi, the country's remaining Y&R-affiliated agency after absorbing Y&R's operations in Toronto and Montreal over the past two years.