CASSIES Bronze: The Liberals strike back
Bensimon Byrne's campaign turned the tables on the opposition and contributed to Justin Trudeau's majority win.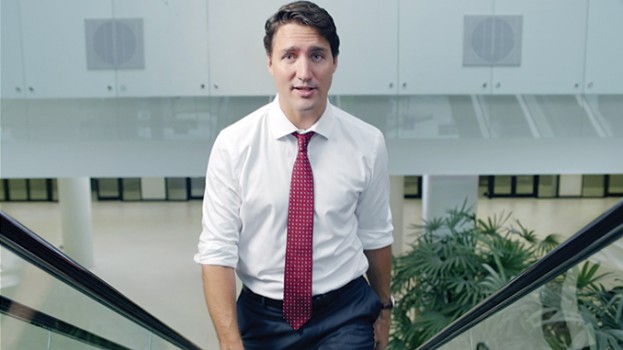 This article appears in the March/April 2017 issue of strategy.
Bronze| Brand Reawakening
Agency | Bensimon Byrne
After winning the Liberal leadership in 2013, Justin Trudeau's support was high until the fall of 2014, when the Conservatives began to position him as a shallow lightweight who made suspect decisions. As the 2015 federal election approached, they released the "Just Not Ready" spot to drive the point home. The Liberals needed a way to counter the message.
Despite its success, the Conservative ad felt contrived, providing an opportunity to contrast Trudeau's authentic approach to politics.
Running nationally from August to October 2015 and supported by a $5-million budget, the Justin Trudeau 2015 election campaign launched with a "Ready" commercial, breaking the unwritten rule in political communication to never refer to an opponent's line of attack.
This was followed by "Escalator," a metaphor focusing on a key Trudeau message about the middle class. "Rally" illustrated Trudeau's growing momentum in the campaign's final days, while "Hazel" (see p. 43) attacked Stephen Harper's trustworthiness with seniors.
Trudeau won a 184-seat majority, the first time a third-place leader rose to the Prime Minister's Office in a single election. The Liberals accomplished this while spending roughly $10 million less than the Conservatives.