CASSIES Gold: Taking cancer by the Ladyballs
Ovarian Cancer Canada raised awareness and increased donations with a ballsy campaign.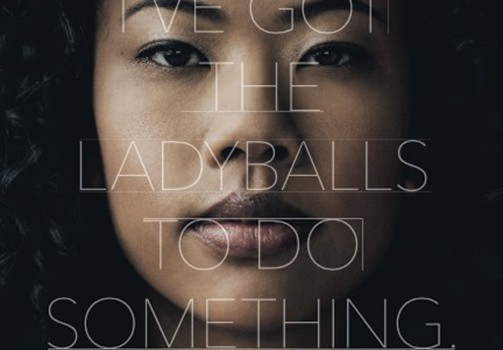 This article appears in the March/April 2017 issue of strategy.
GOLD: Underdog  +  Silver: Cause   +  Creative Effectiveness
SITUATION ANALYSIS | While other cancer foundations boast high awareness, high spend levels and significant corporate sponsorship, Ovarian Cancer Canada (OCC) relies almost exclusively on private donors. Unaided awareness of ovarian cancer was frightfully low (less than 4%) compared to other forms, with 60% of Canadians completely unfamiliar with the disease.
There was a common misperception among Canadian women that a routine pap test could detect the disease when in fact there is no reliable screening. The objective was to get people to talk about ovarian cancer, so that more women would ask their doctors about it.
INSIGHT & STRATEGY | Cause campaign's are successful when they permeate the culture with something memorable – as shown by moustaches, ice bucket stunts and booby balls. But people weren't comfortable talking about ovaries beyond acknowledging their existence and anatomical location. In contrast, with the male equivalent (testes), the literal meaning takes a backseat to what they colloquially represent: courage and boldness. Ovaries, however, had no such alternate usage or name. So the OCC decided to position ovaries as female balls.
EXECUTION | The "Ladyballs" campaign ran nationally from December 2015 to May 2016, launching with a 30-second PSA, a 60-second cinema version and an on-premise film in restaurants, bars and salons. It depicted situations that a modern woman might find herself in – such as a business meeting or a social gathering – where she has to make brave decisions, reminding women that they have balls, too, and leading to the line, "Do you have the Ladyballs to do something about ovarian cancer?"
Print and digital ads featured strong women of varying ages and ethnicities to show that the disease did not discriminate. "Show us your Ladyballs" – a user-generated activation – was deployed in social, digital and search, allowing the public to display their support for the cause, while PR and community outreach amplified the message. OCC representatives and survivors were also featured in national TV and radio news segments.
RESULTS | The campaign prompted a 118% year-over-year increase in inquiries about Ovarian Cancer from women, along with an average increase of 22 donor calls per week. Seventy five percent of donations received during the campaign were from new donors. Calls to OCC regional offices went up by 35% and social engagement increased by 220%.
CAUSE & EFFECT | All results occurred year-over-year with no other organizational or operational changes. All earned media was a result of the campaign being pitched to media outlets by Pollin8 founder Lauren Richards, one of the survivors depicted in the campaign. In previous years, Ovarian Cancer Canada would receive a few hundred thousand dollars in media space, compared with $12 million in donated media space for "Ladyballs."
CREDITS:
Client | Ovarian Cancer Canada
VP of marketing | Karen Cinq Mars
Marketing and sponsorship associate | Hilary Lanyon
Director of communications | Janice Chan
Communications associate | Arden Bagni
Agency | Grey Canada
CCO | Patrick Scissons
ADs | Lisa Chen-Wing, Mark Mason, Perle Arteta,
Marissa Mastenbroek
Copywriter | Sue Kohm
Producers | Karen Blazer, Terri Vegso, Lisa Smith,
Deena Archibald
Production specialist | Biko Franklin
Account lead | Darlene Remlinger
Account team | Megan Chown
Strategists | Andrew Carty, Lauren Scapillati
PR agency | Hype PR
Media agency | Pollin8
Recording studio | Eggplant
Visual effects | Fort York
Post production | Rooster, Alter Ego
Production company | Untitled Films
Photography | Raina + Wilson