CASSIES Silver: CIL challenges resourceful DIYers
DDB Canada helped the paint brand promote Beauty on a Small Budget.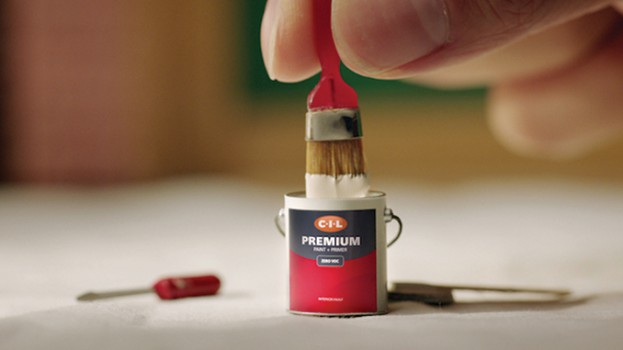 This article appears in the March/April 2017 issue of strategy.
SILVER: Limited Resources
AGENCY | DDB Canada
SITUATION ANALYSIS | CIL Premium sales versus the competitive set at its primary retailer account were lagging.
INSIGHT & STRATEGY | There is a perception that redecorating is hard and costly work. But painting doesn't require much effort or money to transform a space. The brand needed to establish this message of ease and link it to CIL Premium before consumers arrived at the store, where they were often convinced to buy the competition.
EXECUTION | The $1-million "Beauty on a Small Budget" campaign ran online, targeting men and women age 25 to 54. It featured a miniature room that was given a makeover with just a little bit of paint and a few accent pieces. The campaign launched with 15-second pre-roll spots and a one-minute film, driving consumers to the CIL site where they found "Beauty on a Small Budget" tips.
Consumers were encouraged to use CIL Premium paint, document the process and share the results on social media for a chance to win $5,000 Home Depot gift cards, plus a consultation with a top Canadian designer.
Designers and bloggers were also engaged to take on the challenge, and the campaign included a partnership with the Roger & Marilyn radio show.
RESULTS | CIL Premium sales saw a 23% dollar increase and a 26.8% volume increase. The campaign resulted in 25 million media impressions, including 7.6 million hits for the online videos. Sixty percent of the social media impressions were organic and CIL's social media activity outperformed its competitors BEHR and Valspar.
CAUSE & EFFECT | Distribution of CIL Premium remained unchanged at its key retailer account.