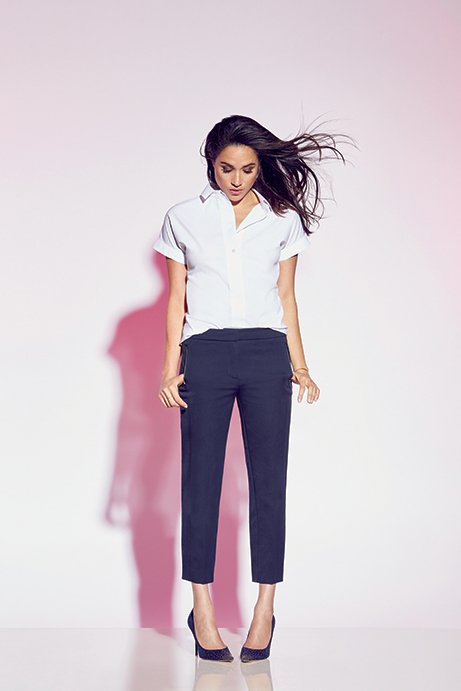 This article appears in the March/April 2017 issue of strategy.
SILVER: Retail + Brand Reawakening

Agency: Tank
Situation Analysis | Reitmans was built as an inexpensive, accessible fashion destination. But as fast-fashion brands like H&M became more established, online retailers and aggressive discount stores (like Walmart) were also creating fierce competition.
Strategy & Insight | The retailer had already shifted to appeal to a younger target (age 25 to 44), but the perception hadn't caught up. Reitmans needed to show younger customers that its products were for them.
Execution | The "Reitmans. Really." campaign showed that, when it comes to fashion, seeing is believing. Launched nationally in September 2015, the campaign ran until until July 2016 with a $4-million budget. It included a stunt during Montreal Fashion Week, and later revealed actress Meghan Markle (Suits) as its brand ambassador.
The campaign – featuring women struggling to get a peek at the label on Meghan's fabulous outfits – ran on TV, OOH, online and flyers. The brand created "Fashion Conversations" online, where Markle offered her take on how to embrace current trends.
Results | Twenty-nine percent of 35- to 44-year-olds said they purchased something at Reitmans after seeing the campaign, versus 18% before its debut. Online sales increased (69.6% in wave one, 72.8% in wave two), and on Black Friday and Cyber Monday, Reitmans experienced a 25% increase in sales from the prior year.
Cause & Effect | The media spend was very similar to the previous year's budget and, during 2015, Reitmans was outspent in mass media by its five main competitors.