Startup lessons for the agency world (column)
The new disruptors make difficult clients, but their influence and innovation can make your business more relevant.

By Paul Cowan
Ad agencies used to be the disruptors, the lateral thinkers who moved against the grain, the creative ones who could make the mundane extraordinary. But that has changed. The new disruptors are the startups, whose raison d'etre is to upend industries and change the status quo.
Agencies need to get their mojo back and the best way for them to do this is to get few of these companies as clients. Working with startups isn't all foosball and sushi rolls. You could learn some great things.
First, working with a startup is horrible
Startups aren't your typical clients.  Startup life is a meagre existence where you are starting with an idea, a spreadsheet and a long to-do list. You don't have big budgets, you don't have a lot of resources and you don't have a lot of time.
What startups do have are objectives, real business problems and 18 months of runway. If this sounds like an attractive client, please read on. Otherwise, go to the next article.
Rethink motivation
Startup motivations are about shifting paradigms and disrupting industries, not career advancement and stocking shelves with trophies. Before my startup Feast launched, I was chatting with an agency about helping us with our plan. The agency lead repeatedly talked about "Winning Cannes awards!" with the great creative we would produce, which perturbed me to no end. I cared about validating a new concept, securing funding to scale, getting to cash flow positive and working toward a successful exit.
Agencies should spend some time to really understand what their business is about – what their differentiated product/service is and how are they tackling an industry unlike anyone else. In a startup, this is the mantra. It's often the only the reason anyone is joining the company. When I've asked agencies the question "what makes you different?" it is often met with awkward gaze and disjointed sentences. "We make great creative," "We do things faster" and "We do things cheaper"  (all verbatim from two different pitches I sat through) are not key differentiation points, either mutually exclusive or in combination. Unpacking your reason for being and why you are truly different is something every agency should have.
Learning about growth marketing
Growth marketing is one of those overused terms that appear on lots of Linkedin profiles these days. What it really means is how companies can utilize resources for growth and deploy lots of experiments. Look at companies like Uber, Airbnb and Tesla. They do virtually no advertising but are some of the world's most recognized brands. They have built their offerings from their customer experiences and created growth through their business models. They expand through referral programs and interesting distribution mechanisms, not through TV buys and billboards. The new age of branding is about the customer experience, not the communications.
Agencies should learn how to create growth through experience. They should understand that communications aren't brand building blocks, creating magical experiences with products are. They have the opportunity to think strategically about a client's business problems and explore how a company can build product or experiences that drive growth.
Build a new model
There seems to be a lot of scuttlebutt about the "new model" in the agency world and agencies are struggling to be more"'upstream" in the strategic value chain. Startups can be a relevant and fertile ground for them to develop better capabilities in those areas. Startups pivot – often a few times – until they find their perfect market fit. Agencies can use these opportunities to embed themselves as the trusted adviser to help guide and shape the startup's business plan. The fact is that agencies will be called upon more for advice and guidance on real business strategies with a startup organization than with most larger clients. Startups offer a fairly risk-free way to experiment with new models, processes or approaches you are building.
There is significant growth in the startup community in Canada. Agencies can take advantage of the unique opportunity and help their own business along the way. So the next time you're thinking about some pro bono work or some new business planning, find some local startups that you find interesting and see if they need help.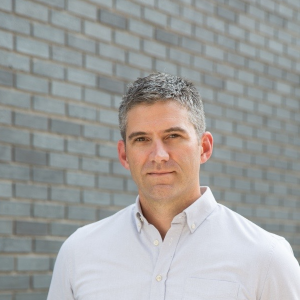 Paul Cowan is CMO at startup Feast Inc.
Featured image via Shutterstock