Coca-Cola brings Gold Peak tea to Canada
The new brand joins Nestea as Coke looks to increase choice in the growing ready-to-drink category.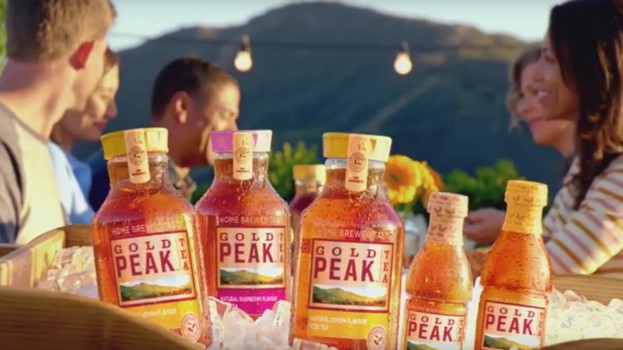 Coca-Cola is expanding its ready-to-drink tea portfolio in Canada, launching the Gold Peak brand in this market.

Canada is the first market outside the U.S. to begin selling Gold Peak, which hit shelves in late February and joins Coca-Cola's Nestea portfolio in the RTD tea category. The brand has been sold south of the border since 2006 and has grown to a $1- billion brand, according to Coca-Cola.

While Nestea is focused more on tea and fruit flavours and targets a teen and millennial demographic, Gold Peak is positioned as a home-brewed flavour and skews older to the adults 25 to 49, says Angela McIntosh, senior brand manager of Gold Peak.

The RTD tea category grew 13% last year, and the Gold Peak launch aims to provide more choice based on an area that's showing consumer demand, she says.

The product itself is slightly different than what's offered in the U.S., where sweet tea is the most popular flavour. Here, Coca-Cola has launched the brand with lemon and raspberry flavours to appeal more to Canadian tastes (based on consumer research conducted last year ahead of the launch and insights from its Nestea portfolio), McIntosh says.

Canada's ready-to-drink tea market already has strong brands competing for share. PepsiCo's Pure Leaf debuted in 2014, going up against Nestea's evolving lineup of  new options.

Brand awareness for Gold Peak in Canada is low, so initial marketing support will focus on sampling and mass advertising centred on the brand's home-brewed taste positioning and ingredients (such as cane sugar), she adds. It's also launched a Canadian website for the brand, focused on recipes and entertaining.

TV, online video, digital and social support will ramp up in April. The brand currently has retail support underway, including POS and at-shelf marketing materials and in-store sampling.

Sid Lee has worked on the adaptation of U.S. creative, with Gravity Partners taking the lead on strategy, digital and social, Carat on media, Mosaic on experiential and LPI on shopper marketing.