What about the planners?
Managing editor Jennifer Horn on why investing in strategy makes sense.
This article appears in the March/April 2017 issue of strategy.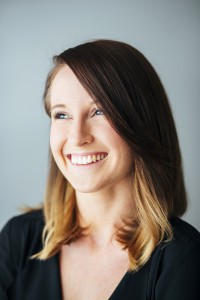 It's peculiar that – for a discipline whose purpose is to give clear communications that spark creative ideas – planning is still misunderstood (or worse yet, undervalued).

Sadly, the issue isn't so much a global one as it is Canadian. Our neighbours to the right were the first to invite researchers into the campaign process in the '60s, while shops below followed Jay Chiat in the '90s, when he first discovered account planning. Soon after, the "voice of the consumer" came to Canada.

So it's surprising to hear that, even after decades of practice, veteran strategist Mark Tomblin – having come from the U.K. where planners play a hybrid role (part problem solver, part creative aid) – say Canada is still lagging.

When the Account Planning Group of Canada (APG) asked clients, creatives and planners to weigh in on the State of Canadian Planning in 2015, it found that all three had wildly different views on its meaning and value. Some believed it was neither well understood, appreciated, or seen as world class. "Planning, and planners, still have a ways to go to be held in the same regard as their peers in New York or London," the report concluded.

However, that was two years ago, and the attitude we're seeing today seems a little less bleak. We've filed dozens of articles on agencies "bolstering" and "strengthening" their planning teams and strategic services within the past year. More and more shops are making strategy the axis. Just recently, DDB and Taxi welcomed new/improved "strategic design businesses" – because, as the former shop's CD James Bateman says, "[design is] there to serve a purpose, and that's born out of problem solving."

And why is designing simple solutions to complex business problems (not just sexy creative that wins awards) today's mantra? Because it's not business as usual anymore. The sharpening of strategic tools is almost necessary, as industries are under siege and marketers explore new territory (just as the Yellow Pages did to sell its beyond-the-book services)). They're looking to agencies to meet or beat see-sawing audiences.

We reckon adding planners to the Creative Report Card brings the folks on the left side of the creative brain into focus. And we're not alone. More awards are also recognizing the benefit of shops hiring data scientists. Cannes, for one, has its Creative Data category, with retailer Mark's (another survivalist brand) nabbing a Lion for its data-fied billboard, while the CASSIES continues to recognize strategy as the panacea for business ills.

The country's planning hires aren't a quick fix to the APG's "lack of relevance" conundrum. To measure up to the global planning yardstick, there needs to be thoughtful investment in deep thinkers – explore new research methodologies (tapping academics to teach the behavioural psychology behind why humans do what they do, for example), put systems into place where strategists are embedded into every team, and get your creative manpower to not only understand the role, but perhaps even think like one, too. Baking strategy into creative is not a losing proposal – it's what will separate Canada from the pack, and take us from dark horse to world class.