Design, like strategy, starts with listening
Publisher Mary Maddever on why the design stakes are rising.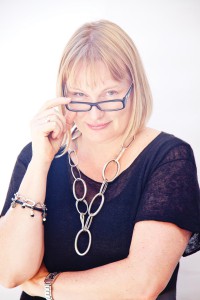 This letter from our publisher appears in the March/April 2017 issue of strategy.

A few years back we put wheels in motion to focus more on the smart strategic work being done for brands in Canada, and to elevate the role of planning. Our name being strategy and all, it seemed like a good idea.

You'll see the culmination of those efforts in our latest print issue – it marks the first time planners are part of the Creative Report Card. The heart of this push is the Strategy Awards, for "insights and ideas that strategists contribute to positioning brands' success." Developed with planning help from the Account Planning Group of Canada, it launched at the Agency of the Year, and we're now prepping the March entry kick-off for the second edition.

Up next? Design.

The same industry observations that lead to a focus on planning point to a deeper design dive. As with strategy, more agencies are seeing the need to develop bench strength in design. High-profile moves are happening, like design ECD Dave Watson moving from TAXI to Mosaic as the shop looks to make Toronto its North American centre of excellence.

There's also reinvention at design shops as more brands seek out design thinking.

Like strategy, design planning starts with research, anthropological observations and insights, which designers build off with functional, economic and aesthetic considerations. So at the core, it's listening, boiling down inputs into the simplest form, and the ultimate brand litmus test.

Design stakes have been raised across the board as more marketers turn to it for a competitive advantage. Whether it's decision-influencing packaging like the Riviera yogurt pots touting 1,001 other uses, or design-centric campaigns like the Creative Report Card toppers, the impact can be huge.

That's why the design lens is wider for this year's Marketing Awards, to scope out design beyond traditional categories: experiences, environments or full-scale, built-from-scratch brand bibles. And that's why Design Agency of the Year launches this year. From brand launches and rebrands to design-driven marcom, we'll be curating who's doing it best across Canada.

In this year's Creative Report Card, alongside strategic planning, design is getting points as a big success factor as the impact of experiences, brand content and social considerations carry more marketing weight. It even pays off in free media, like Rethink's penchant for creating Insta-friendly physical things.

Design makes complex products and complicated messages less daunting, and gives new entrants to the market a fighting chance for trial.

As more IoT, AI and VR flood the market, design will be the Sherpa guide that helps us keep up.

As per Judy John, Leo Burnett Toronto's CEO and North America CCO, the #1 CD at the #1 agency on the Creative Report Card: "Design is the future of what we want to do here and it should be at the heart of everything."

So I expect to see a pretty interesting body of work roll in, and to read some fascinating insights behind it all.