HP taps former hacker in branded content play
New creative from Edelman uses a short documentary to raise awareness about cyber security.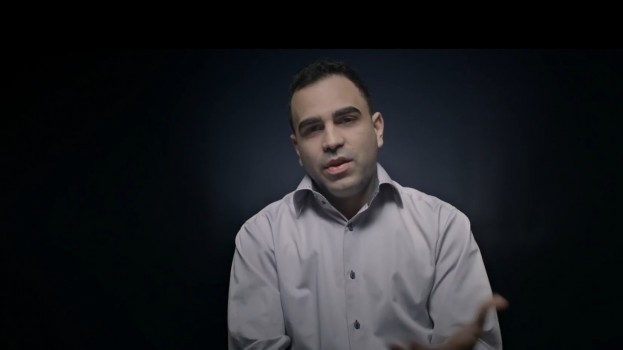 HP saw an opportunity to use a branded content campaign to position itself as a leader in cyber security at a time when businesses are increasingly uneasy about online threats. Who better to be the face of that campaign than one of the most famous hackers of all time?

The campaign, created by Edelman, has at its centre a documentary about reformed Canadian hacker Michael "Mafiaboy" Calce. The documentary, Rivolta (Italian for "revolt" and what Calce named his hacking escapades) runs just under 20 minutes and highlights how printers and other internet-connected devices are often weak security links for businesses.

With hacking experiencing a cultural moment – from Russian hacking of the Democratic National Committee to the USA Network hit Mr. Robot – HP saw an opportunity to claim some thought leadership on the issue.

As a 15-year-old in the Montreal suburbs back in 2000, Calce took down websites including CNN, Amazon and eBay, causing an estimated $1.7 billion in damages before pleading guilty to 58 charges and spending eight months in a youth detention centre. Now in his 30s, he's started his own cyber security company.

Andrew Simon, Edelman Canada's CCO, said partnering with Calce provided the company with a unique way to address business owners' growing online security concerns.

"They don't know enough about it," he says. "That sparked the idea that, instead of trying to guess at the people perpetrating these crimes – what they're like and what their motivations are – let's actually find out."

After securing Calce (in every sense of the word – there was thorough company vetting on both sides of the border), Simon says Edelman paused on the creative to take stock the opportunities he presented. Rather than going ahead with a traditional campaign, the agency pitched the documentary, with Calce serving as a speaker for the brand at conferences around the world.

"He has this fascinating story," Simon says. "From a creative perspective, we [decided] this needs to be told in a longer format."

The campaign largely targets businesses, but Simon says the story is compelling enough to attract consumers through a digital and social push around the documentary.

Academy Award-nominated director Hubert Davis (Hardwood, Giants of Africa) directed the documentary. A trailer launched last week but Simon says the company is still finalizing plans for the full release.

HP is has also picked up cyber security as a content them in the U.S. market, where it launched a series staring Christian Slater in mid-February.