TD gets greener for Canada 150
Why a focus on improving parks and community spaces is at the heart of the bank's initiative.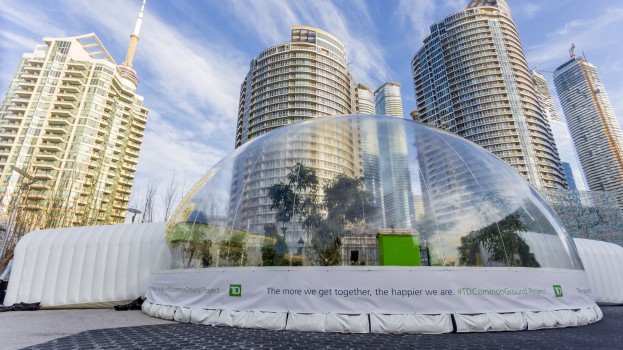 TD Bank is using Canada's 150th birthday as its chance to kick off a new CSR and marketing program focused on improving green spaces across the country.

The bank launched "#TDCommonGround," a new initiative that includes investment in 150 different communities, in Feburary. The green space initiatives range in size, but the program includes seven flagship projects, including the creation of an outdoor library with Wi-Fi access in Dartmouth, N.S. and a large outdoor classroom in Montreal.

Canada 150 and Montreal's 375th anniversary clearly provide an opportunity for brands in all categories, says Theresa McLaughlin, EVP and CMO at TD, but the challenge is standing out and integrating the brand authentically. Slapping a logo on a program isn't enough unless the initiative truly fits with the brand's overall strategy, she says.

In TD's case, a focus on green spaces made sense given that surveys have shown environmental initiatives are important to its customer base and similar programs have been integrated into its CSR strategy for more than 25 years (such as the TD Friends of the Environment Initiative), McLaughlin says.

TD launched the "#TDCommonGround" program on Family Day weekend in Ontario, with a pop-up experience featuring a 1,200 square foot "green globe" – an interactive green space open to visitors during the coldest month of the year. Though she couldn't share details at this point, McLaughlin says that over the course of the year, more marketing and social media content will roll out as part of the program, especially close to July 1.

Progress on all 150 projects will be featured on a "#TDCommonGround" microsite.