The benefits of masterbranding
Agropur's Francis Viau says a second vehicle for branding helps the little guys and lets retail brands stay their course.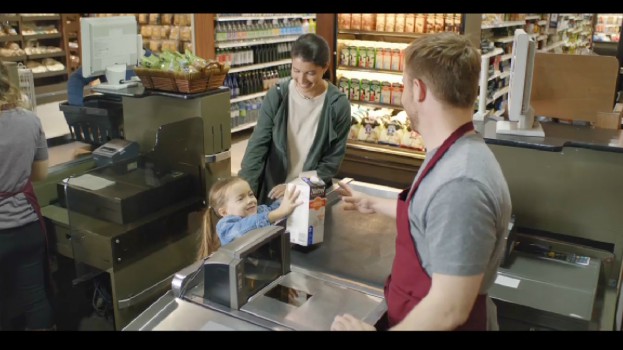 Cadillac Fairview does it. Unilever does it. And as of last week, Agropur does it: investing in building awareness for a company name typically only found in the fine print.

When companies known for their retail brands (like CF's Eaton Centre shopping mall, Unilever's Dove soaps or Agropur's Natrel milk) start promoting their corporate moniker, the end-goal may not be immediately apparent. Why invest in building awareness for an unknown logo that's rarely a consumer's first interaction with a product?

According to Agropur's marketing manager, Francis Viau, masterbranding brings opportunities to layer-in messaging and build brand attributes over top of products without disrupting their existing strategies.

Individual products "have their own objectives and their own messages to convey," he told strategy. Agropur's new product-spanning campaign is "an additional layer we want to put over the brand product communication." In Agropur's case, that means leveraging its new affiliation with Dairy Farmers of Canada and the attributes that organization's blue logo conveys. Agropur invests in marketing that message while Natrel could, for example, keep promoting its milk bar experiential work.

"It adds somewhat of a deeper connection with the product brands," Viau says.

Such investment also provides other benefits to smaller, more regional brands that don't have the scope of their national siblings. "Needless to say, Natrel and Oka are the most-known brands in our portfolio," Viau says. "But we have many products that cannot benefit from significant marketing investment." Agropur's new national campaign will allow these smaller spenders to leverage big names like Natrel and Sealtest in-store.

Dairy is, after all, largely commoditized; price tends to dominate the purchase decision. National brands have scale to help their pricing against regional competitors, so elevating the little guys by "injecting some kind of intangible value" (say, with DFC's Canadian-made halo) helps protect them from the "traps" of commodification, Viau says.