Metro digitizes rewards feature
The grocer addresses a customer pain point in Quebec with an addition to its loyalty app.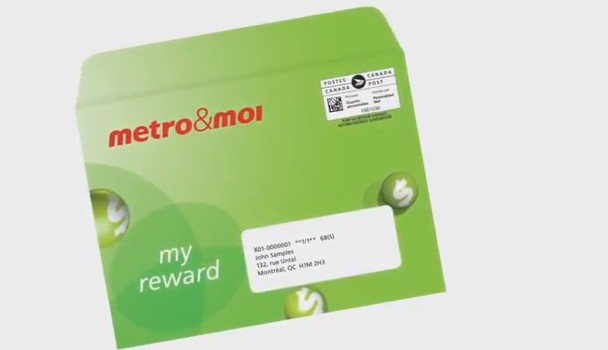 As part of an ongoing effort to digitize its loyalty experience, Metro is shifting a key part of its loyalty program to its mobile app.

Previously, members of the Metro&Moi program in Quebec received paper "cheques" in the mail four times a year that could be redeemed in-store for the value of accumulated loyalty points. That currency has now been integrated into the Metro&Moi app for easier redemption in-store (the cheques can also be used toward online grocery, which Metro launched late last year).

Customer research had suggested that forgetting to bring the physical cheques to the store was a pain point for shoppers, says Gino Plevano, VP of digital strategy and loyalty at Metro.

The Metro&Moi loyalty program launched in 2010, with an app and revamped website debuting in 2013 as part of the retailer's shift away from paper program management and offer a more personalized experience (in Ontario, the retailer uses the My Metro app and Air Miles for rewards points). Along with being able to deliver more personalized content, the digital shift has allowed Metro to deliver on more touchpoints in a more cost effective way, Plevano says.

Personalization has been a key theme for Metro's strategy. In 2015, it launched "Just for Me," a section of its website and mobile app centred on delivering a more customized experience through things like personalized flyers.

Overall, results are positive when it comes to the number of shoppers connecting their loyalty program membership to the Metro&Moi app, Plevano says. The entire loyalty program has 1.2 million members, although Metro does not disclose how many use the app.