Brita uses VR to show the impact of clean water
How immersing people in Kenyan village life fits in with the brand's larger CSR efforts.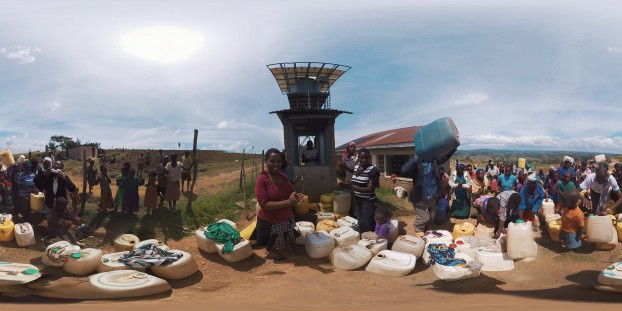 Brita is using virtual reality to give Canadians an intimate portrait of the lasting impact a recent clean water CSR initiative is having.
A new partnership with the Canadian development charity WE saw a portion of sales from specially-marked products go towards clean water efforts in the village of Irkaat, Kenya.
As part of a new push behind the WE-related products, the VR experience tries to immerse users in Irkatt and help them understand the impact clean water can have. Brands have been experimenting with VR film as a means of generating more engaging experiences since companies like Samsung and Google began making the hardware more readily available. Early studies have shown VR does bump engagement metrics – a 2016 study of 150 people conducted by YuMe and Nielsen showed VR tracked emotional reactions 27% higher than a standard 2D video and 17% higher than a 360-degree video presented on a flat screen or monitor. VR viewers were also engaged 34% longer.
Brita worked with WE's internal production team to create the VR film, with 6 Degrees handling a hands-on experience at Square One shoping centre in Mississauga, Ont. Devon Consulting oversees PR.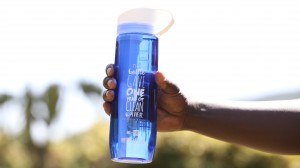 While the new push coincides with the addition of a new product to the Brita-WE partnership, Sarah Au, senior brand manager and shopper marketing lead for Brita at Clorox Canada, says adding VR to that was a way to show Canadians a reality they might not otherwise be able to conceive of.
The video begins inside Beatrice's school, but you're quickly pulled out of that, moved back in time to just months ago when she had to wake up before sunrise to walk hours in the dark to the nearest source of water for the village. Instead of answering questions in the classroom, she is ankle-deep in a less-than-pristine stream, filling up a jug that will weigh more than 40 pounds once it has enough water for her family to use that day.
You're with her as she lugs it back, alone, save for a few donkeys. You're with her as her mother attempts to boil the water to make it safe for drinking, but it's clear that it's not quite enough once you're visiting her sick brother in the hospital.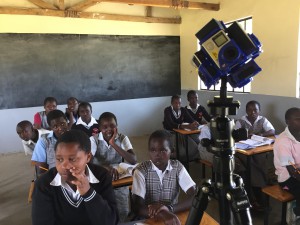 "I think most people know why having clean water is important, but it's the other things that are a hard reality to communicate," Au says. "What VR does for us is bring that awareness by immersing a Canadian into what that kind of life is like."

The experience ends on a happier note, though. You stand at the foot of the well the Brita-WE partnership brought to the village while its residents queue to fill jugs before going on with the rest of their day. That includes Beatrice, who you see back in the classroom, pursuing her dream of becoming a nurse.

Au says this kind of VR play is a new frontier for the brand and the Clorox Company as a whole in Canada.

"Digital channels are obviously a big thing for every marketer," she says. "But for us it wasn't just about being a brand that uses breakthrough technology. This served the story we were trying to tell in the best possible way."

According to Au, Brita's brand awareness is strong, and Canadians are well aware of its products and their benefits. Its broader CSR push is more of an effort to build a deeper, less functional connection with Canadians.

"It's not about competition," Au says. "Brita is water filtration, so we're not a brand that's fighting for market share. It's about getting more people to use Brita and for that, you need more of an ambitious purpose and have the brand stand for something better. We wanted to tie everyday purchases in Canada to a lasting impact globally. This is a way to show your choices for something like household goods here can impact someone like Beatrice halfway across the world."

Visitors to Square One shopping centre in Mississauga will be able to experience the video beginning next week until April 9. Brita will also release a mobile version using Facebook and YouTube's 360-degree video platforms for those living outside the GTA.