Transat goes to Europe
How the insights driving the brand's latest creative differ from its tropical destination marketing.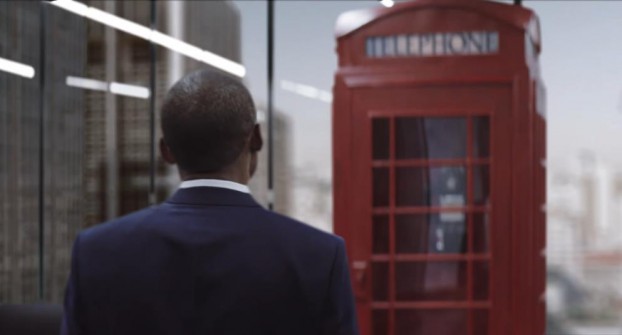 Last fall, Transat and agency Sid Lee launched a new brand platform dubbed "Vacation Is Calling," which showed tropical locations and beaches creeping into people's everyday lives. It was meant to capitalize on the insight that the sense of happiness that comes with vacation doesn't begin when someone arrives, but at the moment they book it and the anticipation begins to set in.
The latest execution of the platform takes that same idea to Europe, a major focus for Transat heading into the summer months.
While the broader campaign in digital, radio and out-of-home in Toronto, Montreal, Vancouver, Calgary and Quebec City will focus on the full range of 27 European destinations Transat covers, a different location is being spotlighted in TV creative  in different markets. The TV spot running in English Canada is focused on London, with recognizable things like its telephone booths, tube trains and Big Ben appearing in a man's office.
In French Canada, meanwhile, the TV spot instead focuses on Greece, with a women's back door opening onto a Mediterranean seaside landscape.
While Transat has flown to Europe for more than 30 years and those destinations have regularly been a part of its summer program, Genevieve LeBrun, VP of marketing at Transat, admits the company is better-known for its more tropical destinations.
"There's a lot of reinforcement in our messaging about the 27 locations we offer just to showcase…how complete it is in the European market," she says.
The new campaign is taking the same insight behind the original "Vacation is Calling" platform and applying it to some of the differences when it comes to vacations to Europe. LeBrun says one of the major differences between marketing European vacations compared to more tropical ones is that when it comes to Europe, the specific destination is much more important.
"Our tropical message is much broader," she says. "It's just about going down south. For Europe, we're talking more about the specifics of the offering, and showing that there is stuff that ranges from leisure-focused to more urban. There's a diversity to our offering in Europe that we're being much more thoughtful and detailed about in the campaign."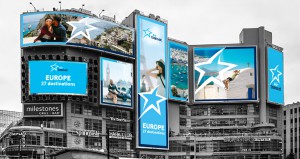 LeBrun says the other insight is that visiting friends in family living in European countries is often a major driver for vacations to the continent.

To that end, and besides the region-specific TV spots, Transat is running targeted OOH for specific destinations in neighbourhoods that might be more interested in travel those countries or is more likely to have family there.

The brand will also be surprising diners at 16 restaurants focused on European cuisine – Italian, Greek, Portuguese, Spanish and French – in Montreal and Toronto with free hor d'oeuvres to "give them a taste of the flavours they would encounter" at some of its European destinations.