DentsuBos Montreal tapped for aloe yogurt launch
The Canadian shop has created a Japanese-inspired ad campaign to launch the new product in the U.S. market.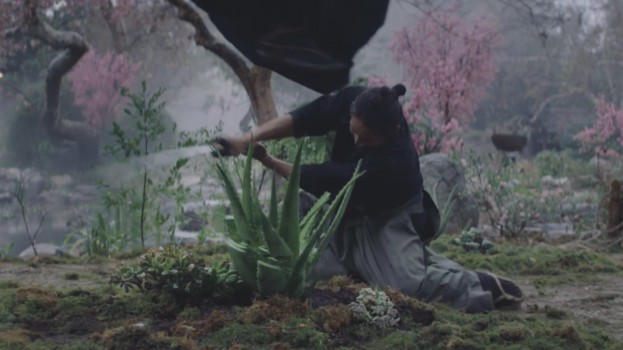 DentsuBos Montreal has picked up a new client through its global network, working on launching Japanese-style aloe vera yogurt Alove into the American market.

The brand, owned by Japan's Morinaga Milk Industry Co., works with Dentsu Tokyo in Japan. It debuted on the West Coast of the U.S. with creative led out of DentsuBos' Montreal office.

The Montreal agency has handled the new English name, packaging, brand website and ad campaign.

Brand awareness is key at the outset, given that the product is new and aloe vera yogurt isn't a known snack choice in North America for the most part, says Sebastien Rivest, CCO and general manager at DentsuBos Montreal. In particular, the product (which isn't available in Canada) is centred on health and wellness, with the package design and ad campaign nodding to its Japanese heritage.

The campaign, shot in California, has debuted in the U.S. with a 60-second spot that's a cheeky take on how the idea of mixing yogurt and aloe vera came to be. The campaign will also soon include digital, print, out of home, social media and PR.