KFC keeps schooling consumers
The QSR launches new digital creative to continue tackling myths about its food.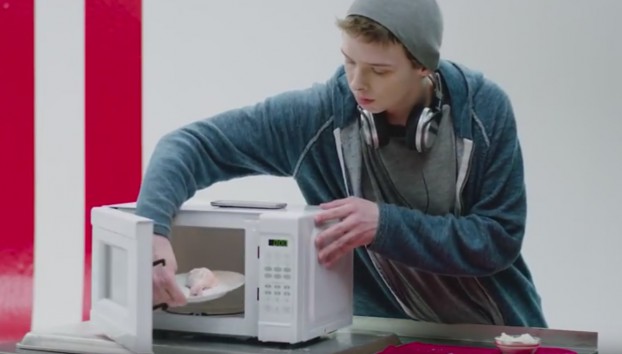 KFC Canada wants to keep busting myths about its food with a new online campaign.

Following the QSR's recent Cooking School experiential activation and more emotional advertising play, KFC has launched digital content to continue to support its storytelling around its food origins and quality.

The brand's push to focus more on its "food story" began last year with "C is for Chicken," aimed at bringing attention to the farms where KFC sources its chicken and taking down common misconceptions about its food (like that its menu doesn't have "real" chicken).

Like that initial launch, the newest "KFC Cook vs." creative is designed specifically to play a role in KFC's SEO strategy and confront actual myths people have, says Katherine Bond-Debicki, senior marketing manager, digital and e-commerce.

For example, "KFC Cook vs. The Freshman" addresses the idea that its chicken is microwaved, while "KFC Cook vs. The Future" tackles the idea of its food being factory-produced.

KFC wants to be part of the conversation around its food but engage in an entertaining way with bite-sized content, Bond-Debicki says.

"It's not enough just to be there from a Facebook perspective anymore," she says. "We need to be building entertaining content that people want to search and want to watch."

Complementing the videos is a new online hub featuring "The Colonel's College for Chicken Knowledge," a play on the real educational training that KFC once provided. Along with hosting the new videos and "C is for Chicken" content, the site also provides more information about KFC's cooking process.

Along with featuring a real KFC cook named Naveeda in the videos, the brand has also featured some of its staff from across the country on the online hub.

KFC worked with Grip on its creative, Mediacom on media and Edelman on PR.