Not all tech can live up to the hype: column
Publicis Toronto's head of digital on VR, chatbots and how likely they are to have an immediate impact.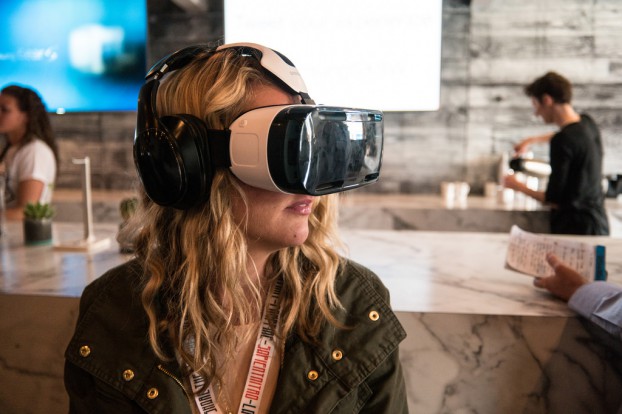 By Alister Adams
After a week at SXSW, chatbots and VR emerged as two very well-hyped technologies that many people felt were on the verge of completely revolutionizing media and brand communications. The possibilities are promising, but one is better positioned than the other to make an immediate impact.
The rise of the chatbots
Chatbots were another popular topic at SXSW this year and consensus seems to be that this will be the year they become truly mainstream. This is driven largely by shifting consumer behaviour – there are now more monthly active users on messaging apps than social apps.
I would expect chatbots will soon replace Twitter's traditional human-centric functionality as a brand's primary social customer service portal – why would consumers wait even five minutes for a Twitter response from a human when they can get one immediately from a chatbot? Call centres will likely be reduced as chatbots will be able to resolve the majority of customer questions and concerns.
As with any new technology, we are still very much in the emergent phase – best practices and user behaviors are still evolving and being established. But chatbots are currently available to be implemented on most of the messaging platforms people are already using, which makes it is easier for brands to experiment with them – something I expect most will have done by the end of the year.
Unlike VR, chatbots are a technology that can be very easily implemented and will see mainstream adoption very quickly. Reducing call-centre volume is a huge business incentive, but it is also a way to improve on existing consumer interactions. If this could be automated without the consumer headache that is VR, it creates an enormous and rare win-win situation where brands save money and consumers get a better, quicker and more seamless experience
VR everywhere, except in consumer's living rooms
According to Gartner's Emerging Technology Hype Cycle, VR has finally escaped from the "trough of disillusionment," where interest in a given technology wanes as experiments and implementations fail to deliver and producers shake out or fail.
Now, it has hit the "slope of enlightenment," where more examples of how the technology can benefit consumers and companies start to crystallize, become more widely understood and second- and third-generation products appear.
VR experiences adopted by the journalism, tourism, entertainment, education and healthcare industries have driven it up this slope, which is no small accomplishment. Few technologies and their inflated expectations make it that far (in 2010, 3D TVs were the most-hyped technology but were never able to cross the chasm to be adopted by the majority).
But is the VR we've seen so far true VR? What we have seen thus far is primarily 360-degree and immersive videos experienced on VR-capable hardware. To truly deliver on virtual reality, it should have an element of interactivity – something we are not seeing in the current wave of VR experiences.
I think many in our industry are a little too bullish on the speed in which VR will see mass adoption. After much fanfare, Oculus Rift only sold 400,000 units last year (the high price point likely didn't help). Some have said 2017 is "the year of VR," but I'm not aligned.
I think back to last year in Austin, where as part of Samsung's push for their Gear VR headset, I got to ride a virtual rollercoaster before being eaten by virtual shark (thanks, Samsung, for making one of my biggest fears a reality). This year, there was "The Mummy Zero Gravity VR Experience," where I got to sit in a futuristic red haptic chair wearing an Oculus Rift headset and watch behind-the-scenes footage of Tom Cruise and co-star Annabelle Wallis flail around in a zero-gravity plane.
Both of these experiences were okay, but I had no desire to keep the VR goggles on for more than a few minutes.
However, progress is certainly being made. The recently launched Google Daydream, which I experienced twice in Austin, has a much clearer screen and more comfortable fit. The Google Daydream isn't an all-in-one headset like the Oculus Rift – it incorporates the Google Pixel smartphone as its screen, as well as being compatible with six other Android smartphones. But to me, this is the smarter way to go because it seems like a losing battle to try to create a better screen than the existing OEMs.
Additionally, it allows for a much more cost-competitive price point (Daydream is only $99 compared to Oculus Rift at $818).
Gartner's predicts mainstream adoption in 5-10 years. In his talk at SXSW this year, Gary Vaynerchuk said 6 years feels about right – and I would have to agree.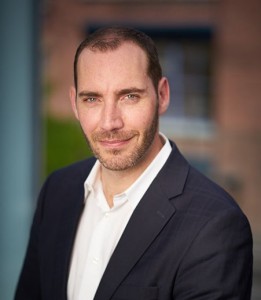 Alister Adams is VP of digital at Publicis Toronto, leading the agency's digital operations.