Ontario targets the monkey on students' backs
The government's first student-focused campaign uses humour to communicate OSAP changes.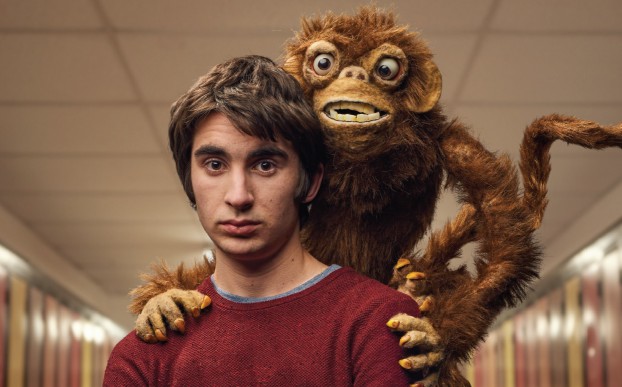 The Ontario government is marketing its plan to help tackle student debt with a new campaign focused on the worry that comes alongside a big loan.

Following changes to the Ontario Student Assistance Program (OSAP), the government has launched a new campaign to introduce changes to the program aimed at making financial aid more accessible and an online calculator to help students know whether they qualify. The government estimates that the new OSAP changes will provide free average tuition to more than 210,000 students in 2017, and 230,000 students will graduate with less debt, according to Tanya Blazina, a spokesperson for the Ministry of Advanced Education and Skills Development.

Led by Cossette, the campaign includes a 30-second online video that follows a high school student going about his day with a manic (literal) monkey on his back. Worries about tuition can interfere with everything students try to do, an insight the agency drew on for the campaign.

Creative testing was performed both with students between 17 and 24 and parents. "Through that testing we acknowledged that a single creative concept wouldn't resonate with both audiences," Blazina told strategy via email. "For the first time, our ministry developed a distinct campaign for the student demographic, using edgy creative, and a very targeted media buy to match."

The target audience for the campaign already has a high awareness of OSAP and research conducted by the ministry in 2016 also showed the program has "very good brand equity," according to Blazina. Still, the changes to the program are significant enough that the ministry didn't want students and parents making decisions based on their understanding of the old program, she says.

Specifically, the government is using digital channels popular with both high school and post-secondary students, including YouTube, Instagram, Facebook and social gaming sites, she says. The campaign also includes video in Cineplex cinemas and OOH ads on campuses, specifically at digital charging stations and on transit.

In an earlier phase of the campaign, the government also used Snapchat and Spotify but is now leaning more into channels where a concrete call to action (applying for OSAP), is possible, Blazina says.