Price rules in store, but convenience is king online
A PwC report shows how new platforms have impacted what consumers look for in a shopping experience.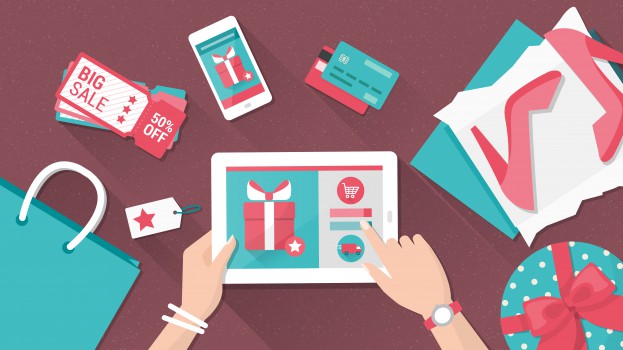 Canadian shoppers are notoriously price-driven, but according to a new report, the changing retail landscape has meant a number of other factors are increasingly relevant in determining consumer purchase behaviour.

PwC compiled the "New Retail Ecosystem: From Disrupted  to Disruptor" report from a poll of 1,000 Canadian consumers as part of its annual "Total Retail" survey.

Price is the main factor in determining a shopper's preferred physical retailer according to 65% of respondents, followed by 42% citing the items the retailer had in stock and 35% citing trust in the brand.

However, when it comes to choosing where they shop online, convenience pulls into a tie with prices at 32%, followed by product selection at 27%.

While that shows convenience is a bigger factor online, price rates higher as a consideration in online shopping in Canada than it is in the U.S., where 45% cited convenience and 26% cited prices as a deciding factor in choosing a retailer.

PwC's report also shows the significant effect Amazon has had on the marketplace. With 83% of Canadians saying they are Amazon shoppers, 24% of that set say they shop less often at retail stores as result and 18% less often at other retail websites. (That impact is less than has been felt south of the border, where 40% of U.S. shoppers say they shop less often at retail stores because of Amazon, with 25% less often at other websites.)

Where the impact of online shopping has had a bigger impact in Canada than in the U.S. is in the demand for fast shipping. If they are ordering online for something that is being picked up in-store, 67% of Canadian shoppers expect to receive same day or next day pick up. If the item is shipping from the store, 34% expect it to be delivered the same or next day.

When they do enter the store, shoppers feel the most important things for retailers to have are knowledgeable sales staff (74%), the ability to check the store's stock (60%) and inviting ambiance (43%). However, far fewer believe retailers have been able to deliver on those factors: 53% are satisfied with the knowledgeability of sales staff, 50% with the ability to check stock and 41% with retailers' ambiance (41%).

Social media now seems to be established as a platform that will drive brand affinity as well: 39% of Canadian shoppers said a positive interaction with a brand on social media led them to spend more with that brand.

The report charts loyalty as the other major factor in shopping consideration, with 67% of Canadians describing themselves as "brand loyal" shoppers and only 34% saying they were willing to try new offerings.