Ace Bakery bets on breakfast
Following its first mass awareness play, the artisanal baked goods brand rolls out a new product innovation.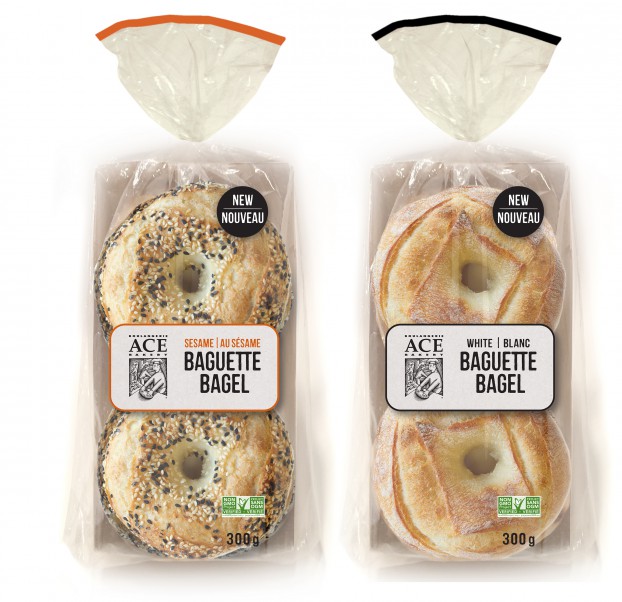 Ace Bakery has added a new innovation to its portfolio, using its classic baguette as the starting point to fill a gap in its product lineup and attempt to elevate the Canadian breakfast.
The artisanal bread brand, part of Weston Foods, has used its classic product as inspiration for its new Baguette Bagel.
North American culture doesn't have the same affinity for the morning white baguette the way that French culture does, with consumers here trending more toward offerings like Montreal or New York-style bagels, says John Kennedy, Ace's VP marketing. However, consumers have also proven bored with those more traditional offerings, leading to the opportunity for the cross-over product, he says.
"We were realizing in our bread portfolio right now, we were kind of missing out on the breakfast opportunity," Kennedy says. In Canada, breakfast accounts for 16% of all eating occasions. While Ace does have products with sweeter ingredients that lend well to breakfast, it hasn't had a specific product or communications plan to leverage that daypart before, he says.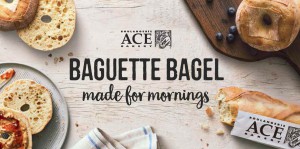 The Baguette Bagel launch is part of a larger product innovation strategy at Ace, led in part by its master baker Marcus Mariathias. "Innovation is a key contributor to our growth plans each and every year," Kennedy says, adding that it's already working on plans for 2018 and 2019 launches.

The move also comes following the launch last fall of Ace's first ever mass advertising campaign, centred on the theme "Discover great bread." Research has shown that a key message around Ace setting a standard in artisanal bread has resonated well, with the brand also seeing positive results for both household penetration and brand awareness metrics, according to Kennedy.

Ace will be promoting the new offering with incremental displays and sampling at Loblaw banners and Longo's stores nationally. In early April, it will also launch an out-of-home and digital video campaign, targeted to the Greater Toronto Area and Ontario markets, respectively, with PR support, including an activation targeting Toronto commuters, to follow later in the month. Ace works with KBS on creative, Cairns Oneil on media and Kwittken on PR.