IKEA gets into the connected home
A new product line brings the brand's trademark affordability and simplicity to the smart lighting category.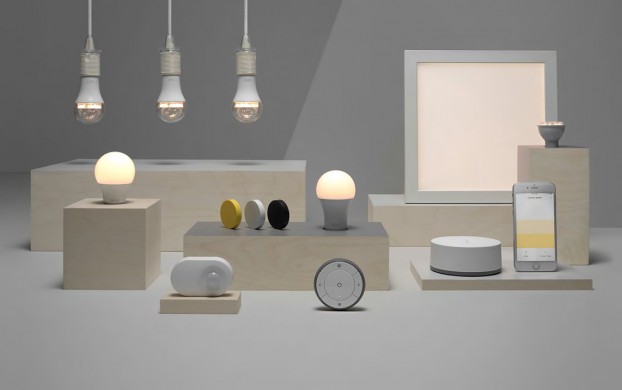 IKEA is set to make its entry into the connected home space with the launch of a new line of smart lighting options coming to stores this weekend.
The Trådfri line of products – "wireless" in Swedish – includes several different LED light bulbs, panels and illuminated cabinet doors that can have their brightness and colour temperature adjusted wirelessly.
The lights can be controlled with a wireless remote control or using the Trådfri app, which also allows users to create pre-programmed lighting settings. There is also a motion sensor system and a wireless dimmer switch, which lets users adjust the brightness of the lights by rotating the small disc wherever it happens to be in the room.
Trådfri is a plug-and-play system, requiring only connecting the gateway hub to a home's internet via ethernet and creating a dedicated network for the products to connect to.
The app, bulbs, dimmer and motion sensor will be available at all IKEA stores in Canada at launch on April 1. The light panels and doors appear to be available in Europe, but are set to come to Canada at some point in the fall.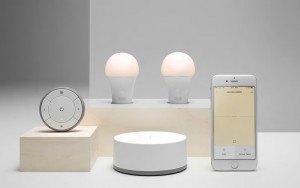 The starter set will include the gateway, two bulbs and a wireless remote control and will sell for $99 in Canada, with individual light bulbs costing between $14 and $27. Comparable "starter kit" packages from other companies in the space can run from $140 to $299, depending on the brand and retailer, with bulbs ranging from $15 to $50.

Much like it has done within the furniture category as a whole, that price point looks to be where IKEA hopes to differentiate itself from the more established players in the space. In the press release announcing the Trådfri launch, the company said it has identified two factors that have been barriers to wider adoption of smart lighting tech: the perception of a high price point and that the tech was to difficult to understand and install.

"Through customer surveys and in home visits, our research has shown us that many people feel smart lighting products are complicated and expensive," said Mathias Karlsson, lighting sales leader at IKEA Canada, in an email. "At the same time, we know that many people have a desire or ambition to improve their lighting at home. This is why IKEA set out to make the Smart Lighting collection and to ensure that these products are affordable and easy to use."

Though he couldn't get into further specifics, Karlsson said the company sees great potential in the smart home category, and there will be additional forays into areas beyond lighting in the coming years.