Can gum make shoppers stick around longer?
A recent study out of Ryerson suggests chewing leads to more browsing time.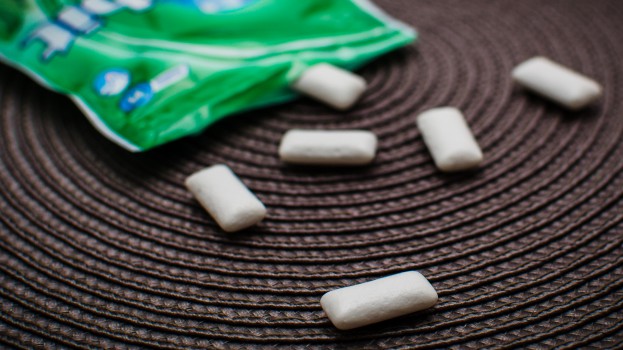 Brands and retailers are always seeking ways to keep shoppers in store longer, but they might be overlooking a simple tactic: give them gum.

A recent study out of Ryerson University's Ted Rogers School of Retail Management suggests that chewing gum might encourage shoppers to spend more time browsing and thinking about what to buy.

Ryerson professor and study co-author Seung Hwan Lee, who studies sensory marketing and the impact of things like lighting, temperature and music on consumer behaviour, says the motivation behind the study was to understand products – which could potentially be offered as samples, for example – that might subtly influence purchase behaviour.

Other research has suggested that gum chewing can lead to increased blood flow to the brain, more sustained attention and better concentration, leading to this retail-focused study to be designed, he says.

The overarching study, published in the Journal of Retailing and Consumer Service, actually involved five separate studies – four conducted with 300 students in a controlled lab environment at a U.S. university and one as a field study with 56 real shoppers at a major grocery chain in Toronto.

In the lab studies, participants were asked to perform tasks like imagining they were buying a book online, viewing a retail format of an airport or spending $100 on Amazon to buy gifts. They were then asked to write down their thoughts or list the number of items they looked at before making their hypothetical purchases. In each study, researchers found that those chewing gum or chewable candy spent more time thinking and browsed more items.

However, too much gum or a high cognitive load (such as shopping with kids or a loved one) lessened the effects of gum chewing, Lee says.

In the field study, half of consumers were given gum to chew while the other half received nothing. Before entering the store, they were given a survey asking how long they planned to shop, how much they were going to spend and how many items they planned to buy. Researchers then followed up with the group as they left the store and found that those chewing gum spent more time inside and bought more items.

However, they didn't spend more money than the non-chewers. That's not all that surprising, given that it's too difficult to connect money spent with other sensory factors, given there are too many extraneous considerations, Lee says.

But largely, gum chewing can be a benefit for retailers and brands, given that even if shoppers don't spend more money, increased time spent in-store can lead to increased brand recognition and provide more opportunity for brands to be seen, he says.