Check it out: OPG goes inside the reactor
New work from The Hive gets creative with the Darlington Nuclear Generation Station.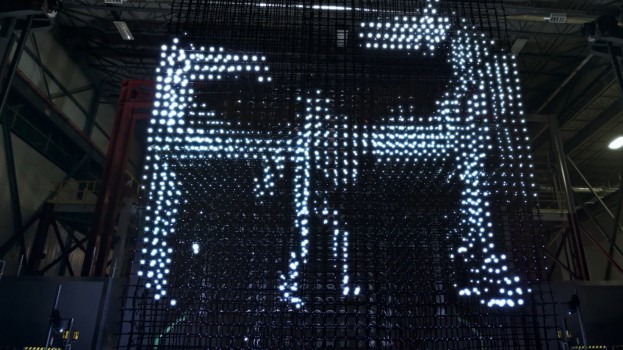 Ever since the Japanese earthquake and tsunami in March 2011 that led to a nuclear meltdown at the Fukushima Daiichi power plant, governments and power corporations around the world have been grappling with the perception around the power source.

Ontario Power Generation's latest campaign by The Hive seeks to highlight the company's clean power credentials and promote the Darlington Nuclear Generating Station's refurbishment. Launching April 19, the campaign is centred around a 30-second spot called "Inside Darlington" that's shot inside the nuclear facility's calandria – the core of the CANDU nuclear reactor and a key part of the makeover.

"Demystifying nuclear power is the first step to understanding its benefits" said The Hive CCO Simon Creet in a release. "OPG let us use the nuclear reactor training mock-up at the Darlington Energy Complex to tell, through an LED light show, the story of the benefits of the refurbishment. I love that they opened the doors and let viewers inside."

The spot makes creative use of the reactor with animations reinforcing its message of jobs across the province, clean power and low-cost energy.

The campaign includes pre-roll, print, OOH and social components, as well as this making-of video.