Fuse wins Diabetes Canada business
The Toronto shop has been named activation agency for the recently rebranded organization.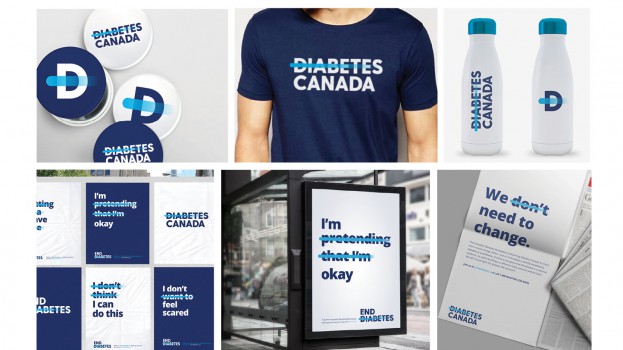 Diabetes Canada has selected Toronto's Fuse Marketing Group as its activation agency, following a competitive pitch process.

The agency is tasked with managing the organization's marketing and fundraising activations – particularly driving donations, awareness and education efforts.

To do so, it will be leveraging the concepts developed earlier this year when Diabetes Canada rebranded and unveiled a new mission called "#StrikeOutStigma" focused on ending the disease, which it calls "a health epidemic." Working with Juniper Park\TBWA, it launched a campaign focused on a strikethrough motif, centred on its refreshed mandate of ending diabetes.

Fuse's first activation, in market until the end of the month, is focused on rallying Canadians around the "strike out the stigma" theme. Along with a social media campaign using #StrikeOutStigma, the agency also created downloadable print elements featuring strike out support statements, such as "I don't think people understand how hard it is." The campaign drives to EndDiabetes.ca, a microsite developed by Eccentric Arts.

Along with that, Diabetes Canada has also partnered with Novo Nordisk Canada, a corporate partner on the campaign, to develop a social donation match program for April. The End Diabetes initiative generally will continue throughout the year, with a large national social and experiential activation set for this fall, according to Fuse.