What you need to know after F8
Three developments advertisers should keep in mind about chat, AR and VR following Facebook's annual conference.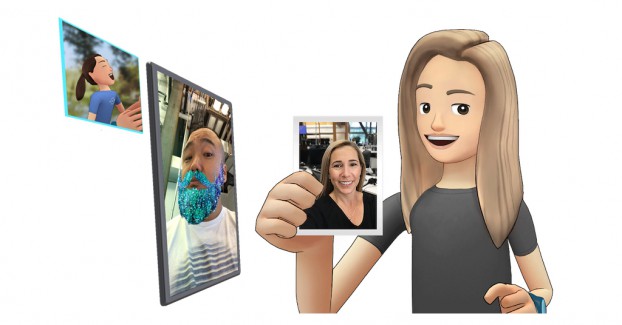 This week, social media giant Facebook showed off its latest and greatest developments at its annual F8 developers conference. Some of the announcements were for products and features that you can access on your phone right now, while others hinted at innovations yet to come. In either case, we've pulled together three key takeaways about how what the company is working on could shape consumer interaction going forward.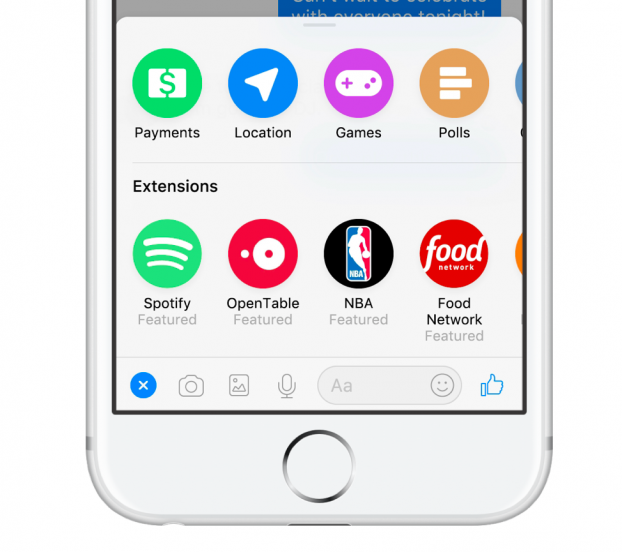 Not every bot needs to speak to you
While AI-powered chatbots tend to get the most attention when it comes to brands executing on messaging platforms, not everything that tries the reach the billions of users on messaging platforms needs to be capable of answering questions or holding a conversation. That fact was highlighted with "Chat Extensions," one of the many additions to the Facebook Messenger platform the company unveiled. The extensions integrate services like Spotify, TheScore, OpenTable and Kayak (with others available in other markets) into group chats with friends and family, allowing users to search for and put songs, sports scores and restaurant recommendations into existing conversations (instead of opening up a separate chat to talk to those same brands' bots).
Facebook is still referring to these drop-in tools as bots, and while some of these extensions – such as TheScore's – bring much of the functionality of its existing chatbot to your group chats, there is little conversation involved in actually using them. The scores, songs and restaurants are pulled in through a search function, and in some cases the AI that would otherwise power intelligent responses can instead be used to personalize the recommendations it provides.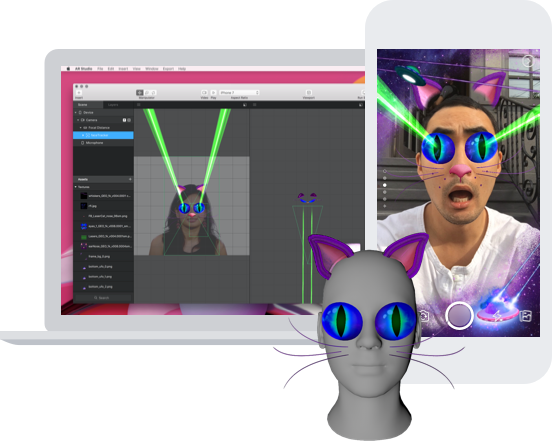 AR gets accessible
Much of what Facebook announced were improvements on existing and previously announced products, but one new service is the Camera Effects Platform. The developer platform allows users to create their own filters for Facebook Camera, be it the simple, static frames that can be placed on an image through Frame Studio, or the most advanced, augmented reality 3D filters.
Frame Studio is available now, while Facebook is currently accepting applications for access to the beta version of the AR Studio, but once this gets into wider use, it has to potential to make augmented reality activations far more accessible than they are today through the other major player in scaled, consumer-facing AR for brands: Snapchat. Any brand or agency that wants to develop a 3D, augmented reality photo lense for Snapchat either has to work directly with the company or one of its preferred agency partners that have access to the company's API. And even then, creative staff from the social platform still give the filter its final touches and approval. A tool that lets a brand or agency's own developers create these filters in-house could not only let the company make them more quickly, but in a more cost-effective way. And while it doesn't appear as though filters developed with Facebook's tool can be ported over to Snapchat, that may not be an issue if Facebook's continued war on Snapchat's audience numbers continues.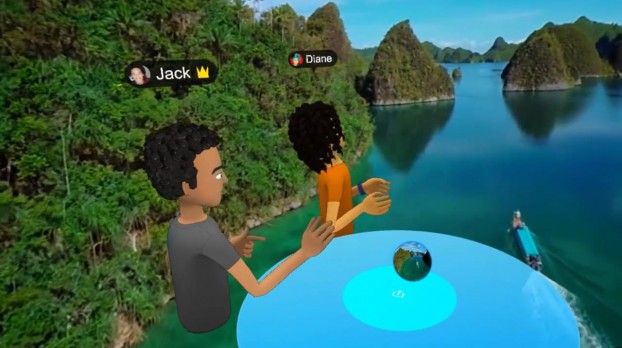 The fantastical becomes more tangible
It's easy to look at some of the more fantastical announcements of F8 – which included a brain scanner that let users type with their thoughts or a wearable sleeve that lets them "hear" through their skin – and think we're still decades away of that having an impact. But the latest demo of Facebook Spaces, the company's social VR project, shows just how quickly the future can arrive.

In a video demo, users can be seen chatting with each other through video avatars and using the tech to share photos, immerse themselves in potential travel destinations, schedule plans, have video meet-ups and play games with each other from afar. It's a notable step up from last year, when blocky floating heads and hands awkwardly took a virtual selfie in a static image from the streets of Paris or played a colourless version of ping pong.

The concept of social VR is something Facebook has shown off at past conferences, and many of the functions shown this week have either been hinted at in the past or speculated upon by others in the industry. But seeing those features actually working and comparing them to where they were last year shows just how quickly a concept can develop.