Testicular Cancer Canada embraces embarrassment
The organization's first bilingual campaign explores what's worse than talking about testicular health.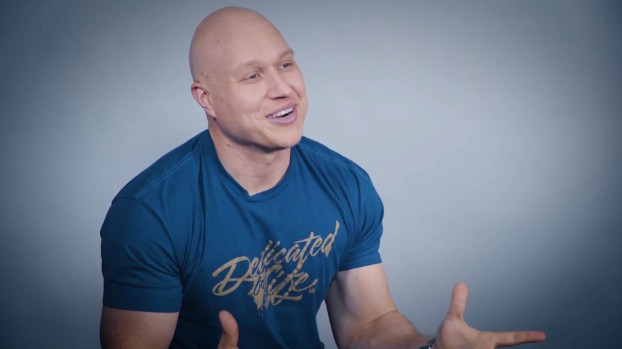 Testicular Cancer Canada is hoping to help guys get over their embarrassment about talking about their balls by getting Canadians to instead talk about all the things that feel worse than getting checked.
In "#ItTakesBalls," the organization is focusing on people's most embarrassing stories, from ripping pants to untimely farts to having a stranger find a vibrator. The videos end with what is also the message and insight behind the campaign: yes, these stories are embarassing, but talking to a doctor, close friend or family member about getting checked for testicular cancer shouldn't be.
The campaign features a mix of "regular Canadians" as well as celebrities and influencers, like Quebec actors Maxime Le Flaguais and Vincent Leclerc, as well as Furious Pete, a health and fitness influencer currently undergoing treatment for testicular cancer.
Grip led creative while collaborating with other Dentsu Aegis agencies on the pro-bono campaign.
"#ItTakesBalls" is running across TV, radio, print, OOH and digital display in both English (now in market) and French (launching later this week). A series of social videos spotlighting each story have also been created. Jason Dominique, managing director at Testicular Cancer Canada, says the organization is going for a mass play not just to raise awareness for the issue, but to hopefully create a movement and get other Canadians to share their own embarrassing stories on social using the campaign hashtag.
The campaign is Testicular Cancer Canada's first effort at a mass, bilingual awareness campaign. Past campaigns from the organization have included the "Furballs" campaign in 2014 that likened examining testicles to playing with a guinea pig, or working with Quebec-based comedy groups on viral video stunts. Dominique says that while those campaigns have resonated really well in the Quebec market – the "Furballs" campaign was based heavily on a play on words between "cuy," a word for guinea pigs, and "couilles," a French slang term for testicles – it hasn't had the same success in English Canada, something "#ItTakesBalls" hopes to change.

Prior to 2015, there were actually two unaffiliated organizations bearing the name "Testicular Cancer Canada," one operating in Quebec and the other in Ontario. Since the two organizations merged – and Dominique came on as managing director late last year – speaking with a single, unified voice across the country has become a priority for the organization.

The primary target for the campaign is males between the ages of 15 and 29, for whom testicular cancer is the most prevalent form of cancer and the most treatable. Dominique says the message of having the courage to talk about "checking your balls" compliments the work done by other organizations that have focused on the importance of examining oneself for irregularities by breaking the stigma around talking it after they do.

"You know how guys can be when it comes to things in that area, they never think there's anything wrong down there," Dominique says. "Even if you do check regularly and notice something different, if you're too embarrassed to talk about it, it doesn't do any good. From what we've heard from our medical board and survivor stories and families of people affected by testicular cancer, what comes up more than anything is people wait too long to talk about something once they have noticed it."