Nestle boosts its boomer-focused portfolio
A new product launch ventures beyond ready-to-drink to target the demo differently.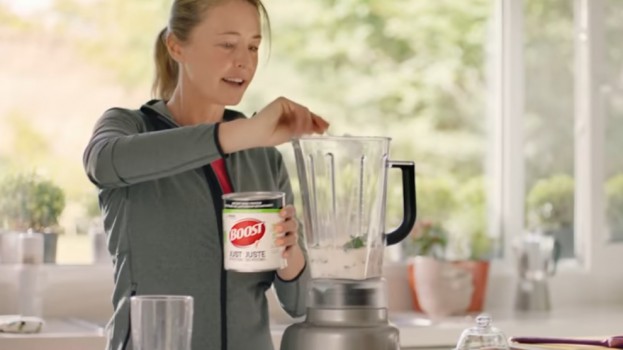 Nestlé Canada's Boost brand has launched its first product outside of the ready-to-drink category, continuing its push to target the modern baby boomer.

Boost Just Protein's point of differentiation is centred on having no artificial ingredients and fewer unnecessary calories than other products in the category, says Ryan Hughes, marketing manager for Nestlé Canada's healthy aging portfolio. The unflavoured protein powder made mainly of whey protein and only a small percentage of soy lecithin to make it dissolvable – fewer ingredients than typical protein powders on the market.

The Just Protein launch is part of a strategy that Nestlé embarked on three years ago to have its products and marketing reflect how its core demographic behaves today, not as they did years ago, he says. "They're working out, they're running marathons," Hughes says of the baby boomer demographic.

Research revealed that the demo are heavy protein powder users but also want to cut back on sugar and added calories, he says. That prompted Nestlé to leverage a product already in the Nestlé Health Science global portfolio and bring it to the Canadian market under the Boost brand.

Unlike other protein powders in the market, Boost is positioning Just Protein as an easy add to everyday drinks or even baking, Hughes says.

The product initially hit shelves across traditional grocery, drug stores and mass merchandise retailers in January and is now getting marketing support behind the launch.

The marketing mix, led by Toronto agency OneMethod, is anchored in new TV creative that launched last week and will also run online. Materials will also appear on in-store displays and media starting next month. Marketing at-shelf alongside its core ready-to-drink portfolio is especially key to driving trial, Hughes says.

Boost and OneMethod's creative that targets more active boomers has since been taken abroad to other Nestlé markets, including in the U.S., Europe and Asia, he adds.