Seattle's Filson makes its Canadian debut
The outdoor and leather goods brand is set to open its brick-and-mortar locations in Toronto and Vancouver.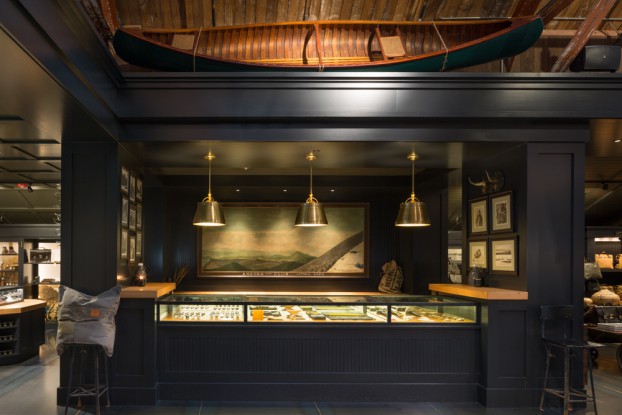 Correction: An earlier version of this article incorrectly stated that Filson is owned by Fossil Group. The brand's ownership group is Bedrock Manufacturing. Strategy regrets the error.
American outdoor goods brand Filson is stepping into the Canadian market, opening up two new brick-and-mortar locations.
The Seattle-based brand's first Canadian location it set to open Friday in Vancouver's Gastown area, with a second store slated to open in Toronto's Queen Street West neighbourhood in early June.
Centred on providing "Unfailing Goods," it sells a variety of men's and women's apparel and luggage targeting outdoor adventure types, hunters, fishermen and outdoor tradespeople but also a growing base of urban customers. (The brand's roots trace back to 1897 when its founder C.C. Filson outfitted prospectors during the Klondike Gold Rush.)
Filson has sold through wholesale channels in Canada in a limited way, and products have been available through its ecommerce site, which represents a small but growing percentage of its total online sales.
Both new locations' retail designs will feature custom furniture built from local salvaged woods and imagery of Filson's history, says Alex Carleton, Filson's creative director.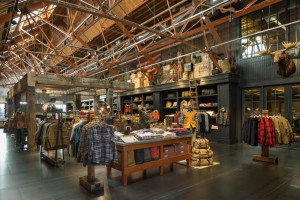 "'Why now?' is sort of 'why not?'" he says of the brand's foray into Canada. Physical retail and the ability to have "direct conversation" with customers is key to Filson's growth strategy, and given its roots in the Pacific Northwest, Vancouver was the logical first Canadian location for the brand.

It has never officially measured its awareness level in Canada but is looking at the new store openings as its brand introduction to this market. Canada is also home to the inclement weather that the brand designs for, which it believes poises it for success.

The brand doesn't have a specific target shopper and instead is highly product-driven, Carleton says. Its focus on craftsmanship has attracted a broad demographic of consumers, from businesspeople carrying its leather bags to more outdoor-oriented adventurers.

"We see ourselves as a discovery brand," he says, noting that while it does have a social media presence, the brand isn't investing in mass advertising (though the brand is working with Brix Media Co. on PR and influencer relations). "We believe in a very organic growth."