Georgian Bay Spirit brings new craft cocktail to market
The canned vodka drink taps into consumers' taste for less sweet and more premium.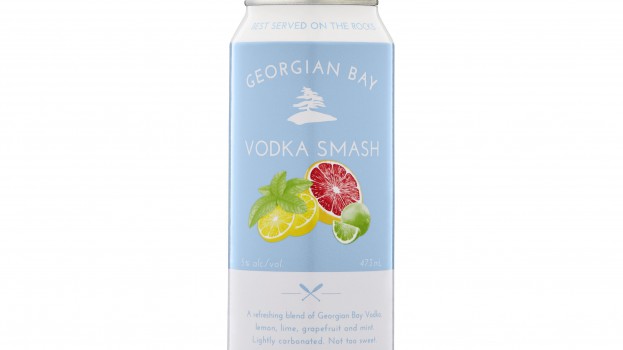 A new craft spirit in a can has hit shelves in Ontario, capitalizing on consumers' taste for less sweet cocktails.

Georgian Bay Spirit Co. has debuted Georgian Bay Vodka Smash, a canned cocktail with grapefruit, lemon, lime and mint flavours. The move follows the successful launch of Georgian Bay Gin Smash, which launched last year and exceeded sales expectations, says Tim Keenleyside, its head of marketing.

That launch came as the company was looking to offer a more sophisticated ready-to-drink product reflecting the cocktail consumer trend away from sugary tastes and towards natural flavours, he says.

The ready-to-drink category is one that the LCBO projects will grow 14% this year, Keenleyside says. While it is an increasingly crowded space, he says his brand has seen success by focusing on using premium spirits, noting that canned and bottled cocktails have historically been made with lower quality alcohol and ingredients like high-fructose corn syrup.

Georgian Bay's products, which include vodka and gin alongside the craft cocktails, sells at retail in LCBO locations and in select bars and restaurants.

The company's customer base spans across demographics, but Keenleyside says its product innovation strategy is targeting consumers slightly older than the first few years of legal drinking age, who are educated and into cocktail culture.

From a marketing perspective, the company is focused on experiential for strong customer engagement. This summer, its marketing will be centred on the "smash up" idea and having fun with the concept of bringing things together (for example, using an amphibious car in an activation).