Successful 'Play a Coke' enjoys second summer launch
The Spotify partnership returns after making market share gains in 2016.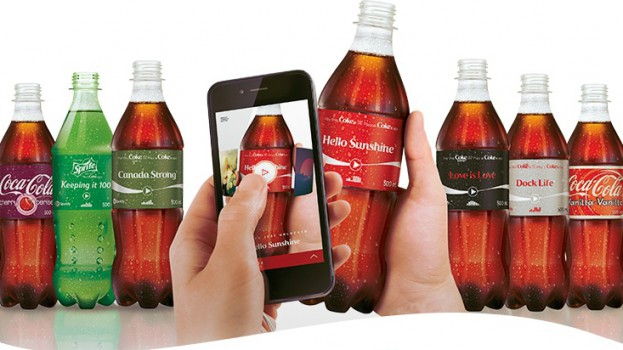 Coca-Cola Canada is bringing back its mobile-enabled "Play a Coke" campaign after a successful debut in 2016.

The branding on the labels for a variety of Coke's 500 ml bottles and fountain cups will be replaced with a play button and summery phrases such as "With the Boys" and "BBQ Time."

Those with the Play a Coke app can scan these bottles for access to more than 180 new Spotify playlists, which they can then scan through by rotating the bottle in front of their smartphone's camera.

The program debuted exclusively in Canada last summer as an extension of the brand's "Taste the Feeling" platform.

The 2016 edition earned 21 million impressions through traditional PR channels and more than 150 million impressions through Coke's influencer network, a brand spokesperson said. The spokesperson added that downloads of the app exceeded the company's goals by 600%.

The company also reported a positive shift in market share of 4.9 points versus its "primary competitor" during last year's effort, which would go on to win gold at the Marketing Awards.

This year's program sees updated playlists made available in English and French, and a broadening of the rejigged labels across Coke's products to add Coca-Cola Life and Sprite to the line-up that already included Coca-Cola, Diet Coke and Coca-Cola Zero Sugar.

The Hive is the lead creative agency on the campaign, with Carat overseeing media. Gravity Partners is handling digital marketing and Jam3 developed the app.