Shopper Innovation Awards: Ikea hacks delivery pain points
Leo Burnett's campaigns showed how easy it can be to buy (and move) new furniture.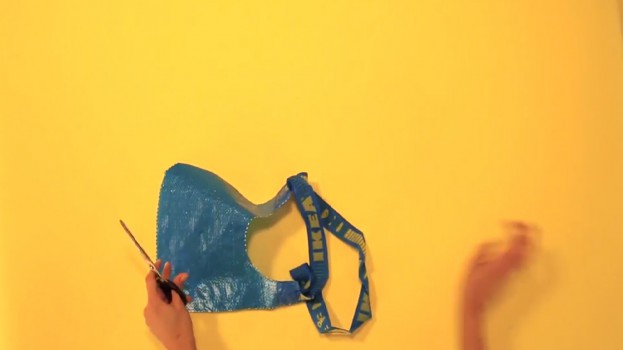 This article appears in the May 2017 issue of strategy.

The wins: "Ikea Pick-Up and Order Point Hyperlapse" Gold Out-of-the-box retail // "Ikea Moving Day" Silver Path to purchase/Out-of-store, both by Leo Burnett

When it comes to selling furniture, making it easy for the customer is half the battle. Consumers get excited about new accent pieces and redecorating, but that enthusiasm can wane in the face of practical considerations around moving bulky goods.

Ikea confronted this potential weakness with two campaigns by Leo Burnett that used clever media to demonstrate how easy it is to buy and transport its products.

To compensate for only having 12 locations across Canada, Ikea launched Pick-Up and Order Points, retail outlets for consumers to retrieve their online purchases. It promoted the new locations with a novel media buy: digital banners that show how easy it is to get there.

When planning a trip to a furniture store, consumers plot their routes, often with online tools. Ikea incorporated that step into its ad campaign. Digital banners asked users to enter their postal codes, at which point a custom banner was produced.

By using hyperlapse technology to stitch together images from Google Streetview, the retailer created a personalized video showing the route from the consumer's house to a pick-up point in the banner ad. It ended with how long the trip would take, which was most often less than 30 minutes.

The banners' engagement rate was three times the industry standard and the campaign exceeded sales goals by 15%.

In another campaign built around innovative media, the retailer again promoted the ease of shopping at Ikea, and especially of transporting its products, in a campaign around Quebec's Moving Day. The annual event, which sees thousands in the province move every July 1, has been thoroughly mined by marketers in recent years (Taxi's furniture coupon campaign for Leon's picked up SIA wins last year).

To promote its sale the week before Moving Day, Ikea convinced people to buy furniture before moving by showing off its products' compact packaging. Rather than hauling clunky furniture to a new apartment, on a day when moving vans are scarce, the retailer showed how easily transportable its products are.

OOH ads depicted a signature Ikea flat box; the piece of furniture packed inside was sketched emerging from the box, revealing the item and highlighting the compact packing.

Accompanying lines such as "Move the box. Unpack the cabinet." drove the point home.

The campaign also included interactive banners, TV crawlers and social media ads, all featuring visuals that showed how the products collapse into neatly packed flat boxes. It led to a 31% increase in store visits the week leading up to Moving Day, increasing sales by 36% – a gain of 6.7% from the previous year's campaign.