Shopper Innovation Awards: Reinvention through brick and mortar
The Yellow Pages and Harley-Davidson set up shops to change their brand image.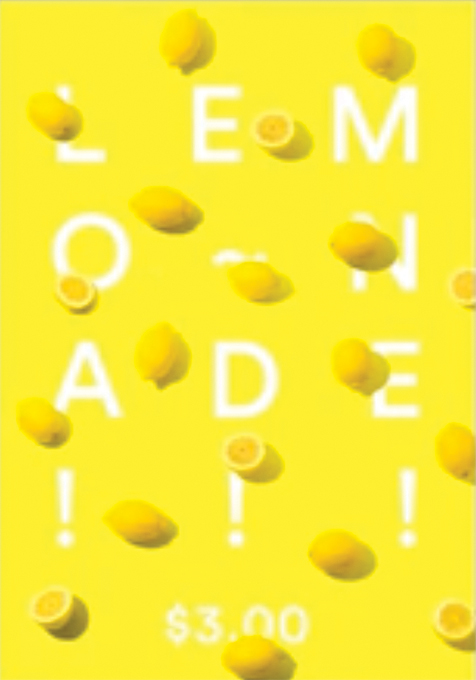 This article appears in the May 2017 issue of strategy.
The wins: Yellow Pages "The Lemonade Stand" by Leo Burnett Bronze Packaging // Harley-Davidson Canada "1903: A Harley-Davidson Café" by Zulu Alpha Kilo Bronze Reinvention
Seeing truly is believing. After years of being considered a "dusty phone book" or "something my grandfather would buy," the Yellow Pages and Harley-Davidson found that getting folks to physically experience their brands differently could re-shape public opinion.
When the Yellow Pages decided it was time to change its stodgy brand image for small-to-medium-sized business owners, it turned to its staff (and agency Leo Burnett) for help. The brand needed to convince entrepreneurs that it's a legitimate, modern-day provider of digital marketing services. So, it put its money where its mouth is, and created its own digitally marketed business: The Lemonade Stand.
It kept budgets small, and only promoted the lemon bakery with Yellow Pages products and services. Because its competition (such as Google) relies on automated services, the Yellow Pages decided to use its team of real-life advisers (of which there are 1,000) to design the Lemonade Stand retail space in downtown Toronto, as well as all of the lemon product packaging and promotional material.
"We knew this was going to be great at the idea stage," says Leo's CCO and CEO Judy John. "Creating our own small business was a surprising way to show-and-tell the Yellow Pages business-to-business capabilities. It was the incredible combined effort of creative, design, digital and production that made this happen."
When The Lemonade Stand opened its doors, 1,600 cheesecakes, muffins, pies and other lemony treats were sold within the first seven days. Shoppers lined up outside the door on a daily basis. And, more importantly, 31% of small-to-medium sized business owners said they're more likely to contact Yellow Pages for its digital marketing services, as 46% now see the company as a credible supplier as a result of the four-week program.

Harley-Davidson also decided it was time for a change in scenery when it found a perception problem of its own. The millennial cohort it was courting didn't think of the brand as being very youthful. They prefer to zip around the city, not really cruise through the countryside as their grey-haired elders might. To change this perception, the brand needed potential new riders to feel what it's like to sit on a Harley – even if it was just stationary.
With Harley dealerships lacking in urban hubs, the brand built a new type of showcase centre, one that came with café-style seating, artisanal drip coffee, local artwork, a meeting spot for group rides, and even wrenching (basic bike maintenance) workshops.
The "1903" café opened during the 2016 riding season with the help of agency Zulu Alpha Kilo. It was promoted using wild postings, printed using the café's own coffee grinds as ink. The concept was reminiscent of 1960s café race culture (something the brand is witnessing in today's younger, more urban riders), and it expressed Harley's values of authenticity, craftsmanship and community.
"People need to engage with the brand on an emotional level. And for us, that includes engaging with our motorcycles," said Anoop Prakash, managing director of Harley-Davidson Canada of the store, when it debuted in June. "If they have an opportunity to feel the rumble of the engine, they'll better understand the emotional connection."