Shopper Innovation Awards: Donations with benefits
SickKids and Rethink Breast Cancer offered donors more than the joy of giving.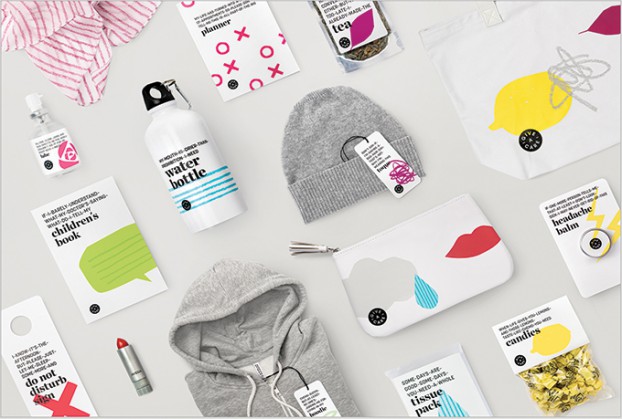 This article appears in the May 2017 issue of strategy.
The wins: SickKids Foundation "Life Unpaused" by Cossette Gold Small Budget/Big Impact, Silver Original Idea, Bronze Tech Breakthrough // Rethink Breast Cancer "Give-A-Care" by Lg2 Bronze Packaging
Donating to a cause is meant to feel good: a dopamine rush, the chance to bask in altruism's warm glow. But charities can't just rely on emotional creative to generate warm fuzzies. To reach younger consumers, SickKids and Rethink Breast Cancer had to provide something more tangible for donors: an instant happy ending for SickKids, and a thoughtful, cheeky gift for Rethink.
For the cancer charity, Lg2 designed a product line that stood out from the "pink-washed" campaigns that often have little to do with the women who have the disease, says Nellie Kim, a partner, VP and CD at the agency.
The "Give-A-Care" campaign's inspiration came from the charity's 10-step guide for women who have just been diagnosed. It could have used a digital video or an app, Kim says, but by "using uniquely designed products, we could extend the shelf-life of this message for these women."
The products, co-branded with companies including Aveda and H&M, were designed for the women who use them: "I'm-tired-dehydrated-and-cranky-so-don't-give-me-any-of-your lip balm" or "chemo-sucks-but-at-least-no-one's-judging-me-for-living-in-my hoodie."
They were sold online, with a digital, social and print campaign using the tagline "Give her what she really needs" driving to the site. Donors came away with a thoughtful gift for a loved one, who in turn had a useful product designed for them.

SickKids also tried to offer its next generation of target donors something tangible and immediate. The charity asked Cossette to drive donations by re-purposing content from J. Walter Thompson's 2014 award-winning "Better Tomorrows" campaign, which told the stories of 45 children. The agency's research revealed millennials' desire to see a direct impact from their donations, right away.

"What we found was that, as a positive outcome felt more tangible, i.e. the closer we could help people believe that SickKids was to finding a solution, the more likely they were to donate," says Kevin McHugh, director of strategy at Cossette. "We were trying to age down. Millennials hate delayed gratification," so the campaign tried to create an immediate feeling of success.

The emotional pitch was based on how kids' lives are essentially on pause during hospital stays. Viewers could watch the start of a video about a SickKids patient, but the story was paused partway through until they donated to the hospital online. Rather than just the traditional "thank you" from a charity, donors instantly witnessed positive results by seeing the child's progress from the previous year.

The "Life Unpaused" campaign led to a 20% increase in online donations from the previous year, and a record donation total overall.