Cossette wins Quebec Tourism Alliance
The agency will help the organization develop the "QuebecOriginal" brand as its new creative AOR.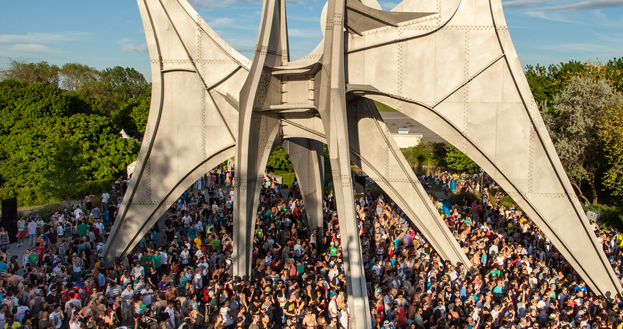 Just in time for the upcoming Canada 150 celebrations this summer, l'Alliance de l'industrie touristique du Québec (the Alliance) has concluded its review of media and creative agencies, selecting Cossette as its new agency of record while keeping its media work with Touché.
As part of the three-year assignment, Cossette will be responsible for proposing and implementing a strategic plan that will include the development of the "QuébecOriginal" brand and the production of integrated campaigns.
The account was won in an integrated fashion, with the Alliance issuing a single contract for media and creative. However, two separate RFPs were still issued.
The creative account was previously held by Lg2, which did participate in the RFP.
Sébastien Viau, VP of marketing for the Alliance, said the goal for the organization in the coming years is to dive even further into digital channels, which it has been doing over the past several years, in order to achieve a mandate of being "always on." In order to do that, said Viau, "We need to rely on technology, data, working with the Googles and the Facebooks of the world."
Viau told Media in Canada on top of advertising buys through Google and Facebook, Tourism Quebec also plans to pair with media partners like National Geographic and GQ to create digital content to bring attention to the province on a global scale.
Currently, Viau estimates that close to 90% of the organization's media spend goes toward social and digital, with most of that investment moving away from events, sponsorship and print. Because of the global nature of the organization's marketing, television was never a major priority as international buys are too expensive.
The organization has a goal to contribute to a 5% increase in the province's tourism revenue growth.
A version of this story appeared on Media in Canada