JLABS finds a foothold with diversity
How Johnson & Johnson's innovation lab has differentiated itself in the growing healthcare startup space.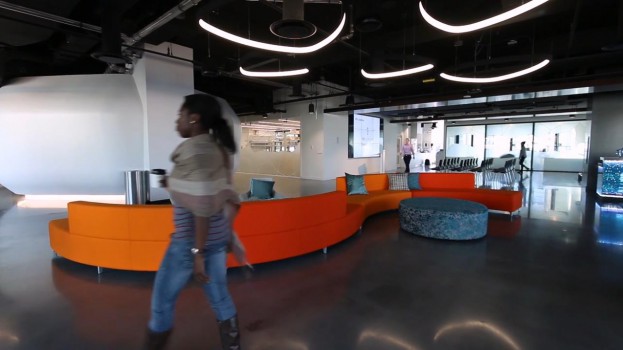 Johnson & Johnson brought its JLABS innovation program to Toronto last year with a 40,000 square foot space at the MaRS Discovery District – the first JLABS launched outside of the U.S. Housing 22 different startups at the time, it was the fastest uptake at launch for any of the company's sites.
Today, exactly one year after it opened, it has over 40 different companies, playing in areas ranging from therapeutic and drug treatments to medical devices to consumer health to vision care. That diversity has become on of JLABS' biggest strengths within the rapidly growing health innovation space.
"What makes it really unique from other incubators in the startup ecosystem is you've created an ecosystem within JLABS as well," Rebecca Yu, head of JLABS @ Toronto. "You've got different sectors exchanging ideas and learning from each other. That ties into a core Johnson & Johnson belief, which is that, whatever the future of healthcare will look like, it's going to have to involve all these sectors working together."
The diversity is not just in the categories the startups play in, but in how different players within the healthcare and innovation ecosystem have been given a presence within the space. Since launching, JLABS @ Toronto has also formalized a mentorship program, partnering each startup with one or more people from within Johnson & Johnson with experience relevant to the work it is aiming to do. It has also launched Investor Hub, a program that gives nine local investors office space within JLABS, allowing them to drop in any time to network with companies, build relationships and help startups develop their plans and pitches to be more attractive to potential investors.
Similar programs exist in other JLABS sites, and while these kinds of programs were always on the radar for JLABS @ Toronto, Yu says the push to get them off the ground in Toronto was a bit faster because of the local need.
"Yes, we have this JLABS model that we've implemented in other markets successfully, but it's important in each region to identify the different needs and work with the different partners," she says. "These programs were a faster push to get those implemented as quickly as possible, because we felt our startups here would benefit from them."
The other big differentiator JLABS enjoys compared to other incubators is the fact that it's connected to a company the size of Johnson & Johnson, especially when it comes to commercialization.
"Ultimately, that's how it gets to the patient," Yu says. "We've done it ourselves, so we know what to do and what not to do. And because we play in so many different spaces, we understand what is needed in each of those areas."
Besides being knowledgeable about the local market, JLABS allows its startups to tap into Johnson & Johnson's global knowledge base, something that isn't always available within other innovation programs in the Canadian market.
"One of the gaps we have in Canada of being able to showcase what we're doing here that is so great and take it to a global level," she says. "Every incubator plays its own unique and important role, but what we provide is the ability to leverage our global connections. If someone needs a better understanding of the regulatory system in China, we can hook them up with one of our VPs in Asia Pacific."
The JLABS model takes a no-strings-attached approach to the accelerator, which means Johnson & Johnson has no obligation to sign or partner with any of the companies it brings in. But that also means the company owns none of the start-ups' intellectual property and allows them to work with any partners they see fit – even if it is a Johnson & Johnson competitor.
While that means all of the time and resources could be going towards startups that eventually become part of a rival company (Yu says roughly 35 JLABS companies out of the 150 currently being housed globally have formal relationships with Johnson & Johnson), Yu says acting as more of a neutral party is what allows JLABS to bring in the amount of different partners it does.
"In the long-term, we want to be able to help these entrepreneurs be successful, and we'd prefer that translates into very successful partnerships for J&J," she says. "But the common goal is to figure out how to make things better than they are right now. We are hoping to achieve that by removing silos, and it's been very easy to look for ways to collaborate with other groups."
From here, Yu says the company is looking for ways to bring its innovation expertise to other cities and build its network outside of Toronto. In addition to events and conferences in other cities, the company has also launched JLABS POD @ Alberta this week. The space, located at the Katz Centre for Pharmacy and Health Research on the University of Alberta campus, is a secure video conferencing space that connects researchers and entrepreneurs in the province with Johnson & Johnson's innovation team, other JLABS sites and its broader network of industry experts from around the globe.
"We identified Toronto as the best place to have a physical space because you have critical mass here, but we know that innovation happens anywhere," Yu says. "Alberta has been, historically, a great partner with J&J. By putting the POD there, we hope those entrepreneurs can hook up within the network so they, too, can access some of that broader expertise."