Bringing sexy back
Managing editor Jennifer Horn on how to drive retail experiences through personalization and cult-like communities.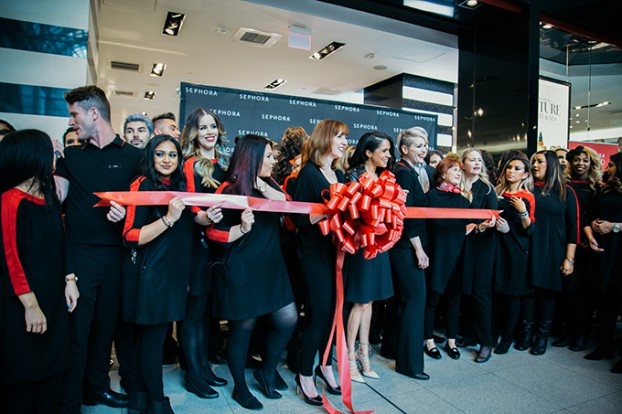 This article appears in the May 2017 issue of strategy.

"Spinning is sexy," said no one, ever. It's the antithesis: the only sport where – for almost an hour of high-intensity stationary peddling – your back-end gets chummy with a stranger's front-end, sweat beads fly across the room, and instructors mimic drill sergeants, yelling, "We don't stop when we're tired, we stop when we're done!"

This not-so-sexy image (partly fuelled by '90s Hollywood films) is no longer. The sport has recently achieved cult status, and we can thank urban-focused fitness co. SoulCycle for that. Now, trainers (or SoulWarriors as they're called) apple-polish spinners with affirmations while burning calories by candlelight. Classes are likened to dance parties: loyal Soul "groupies" don heavily branded stretchy pants, and "This is a sexy-ass sport!" is now common class vernacular (according to Vanity Fair's Vanessa Grigoriadis in her aptly titled "Riding High" feature on the company, which recently filed an IPO).

Its first Canadian location opened in Toronto this March, and classes aren't cheap: $28 a pop, plus some rental fees. Yet, even with stiff pricing, weekly waitlists to get into the 55-cycle rooms are par for the course, and reports show a trend in people dropping memberships at gyms that also offer indoor cycling in favour of these more exclusive, experience-driven companies like SoulCycle.

One could look at the sport's resuscitation as a sign of the times.

Disruption by (sexier) niche players is everywhere; personalization isn't a nice-to-have, it's a must-have; and cult-like communities drive retail experiences and inject new life into mainstay categories.

Take Sephora, for instance. Strategy's inaugural Retail Innovator of the Year is a makeup mecca for devoted (mostly female) fans, young and old. The entire store is an experience unto itself: the retailer has a secret language, where staff are "cast members" who walk between different "worlds" (sections) in "costume" (uniform) and hold up devices that read skin tones and predict best-matched brands for individual customers. Time ceases to exist in this cosmetics playground, where only the likes of Apple and Nike can boast similar fanaticism.

Granted, not every brand can exist to create devotion on the level of Sephora or SoulCycle, but there is merit in near-mimicry. Jeweller Pandora adopted the psychology around exclusivity with red carpet lineups outside its stores (even when it's obvious there's enough room to browse), while Harley-Davidson has been reviving its lifestyle status for a new audience through experience-driven community cafés.

Similar to advertising today – where the content glut has created picky viewers demanding more entertainment – retail also requires a fresh lens to break through. It's just a matter of tapping into the zeitgeist that's affecting your space, and making it your canon to resuscitate your category, sexy or not.