Great-West Lifeco names new marketing VP
After 20 years at LoyaltyOne, Emmie Fukuchi takes on consumer marketing for three insurance brands.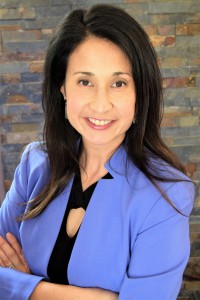 Emmie Fukuchi is set to lead consumer marketing efforts at a trio of Canadian insurance brands as Great-West Lifeco works to reshape marketing at three of its brands.

Fukuchi was announced this week as the senior vice president, individual customer experience and marketing, for London Life, Great-West Life and Canada Life.

She arrives with 20 years of experience at LoyaltyOne, concluding her tenure there as VP, digital and product development for the Air Miles program.

According to a statement from the company, Fukuchi's role will be to "define the customer journey with a focus on strategy and customer experience, leveraging customer and advisor analytics, and develop an integrated digital customer communication framework consistent with brand strategy."

The three brands in her purview have recently undergone an internal transformation. The company announced in November that it would structure its leadership and operations around two pillars: individual customers and group customers. A push towards a better digital offering was also undertaken.

As part of the transformation, former Canada Post and Telus marketing executive Stephane Dubreuil was made EVP of strategic customer marketing, and Gerry Hassett was named EVP, individual customers. Fukuchi reports to Hassett.