Hill+Knowlton Strategies gets experiential in Canada
After building a business case for two years, Jaime Shulman will lead the new XM+ practice.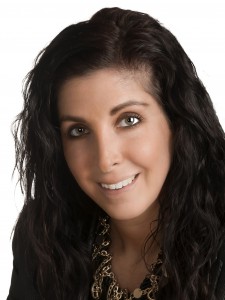 PR firm Hill+Knowlton Strategies has opened its experiential marketing practice, XM+, in Toronto as a "full project lifecycle" offering for clients looking to get their brands in consumers hands.
The new business unit is led by former senior director of business development and marketing Jaime Shulman (pictured), now working under her new title of vice president of event and experiential marketing. Greg Bognar has also been hired to help grow the business as director of events and experiential.
XM+ had already been operating in some of the agency's offices abroad. Goldy Hyder, president and CEO of Hill+Knowlton Strategies Canada, says clients' demand for cost savings brought it to our shores.
"Our clients are telling us that they need to consolidate their spending," he says. "The one-stop shop used to be a pitch, but now it's what the client is shopping for." While there are several well-established experiential agencies operating in Canada, Hyder says Hill+Knowlton's existing client base and broader offering will distinguish it in the marketplace.
"We're still a public relations agency, and in that spirit, [XM] amplifies further our other capabilities: research, digital, social, creative," he says. "For several years, we have seen industry fusion. Advertising firms are trying to do what we do, we want to do what they do, law firms are trying to be in the government relations space. Everybody's out there trying to figure out ways to grow in a very flat economic environment.
"My experience has been 'stick to your knitting,' stick to your area. [Experiential marketing] is very much in the area of engagement with the public and audiences. We are, effectively, an audience engagement company."
Shulman originally presented the idea of an experiential arm when she joined the agency from Periscope in 2015. Asked to build the business case for a stand-alone unit, Shulman worked with a handful of clients (including Maytag, KitchenAid, Motorola and HBO) on experiential executions as an informal piloting project. "That built a sufficient baseline to suggest this was worth investing in," Hyder says.
Before her time at Periscope as a client services director, Shulman had been a co-owner of Strut, a boutique marketing firm, and held account roles at InField Marketing Group and Armstrong Partnership. She'd helped oversee activations for clients such as Coca-cola, TD Bank and Loblaw.